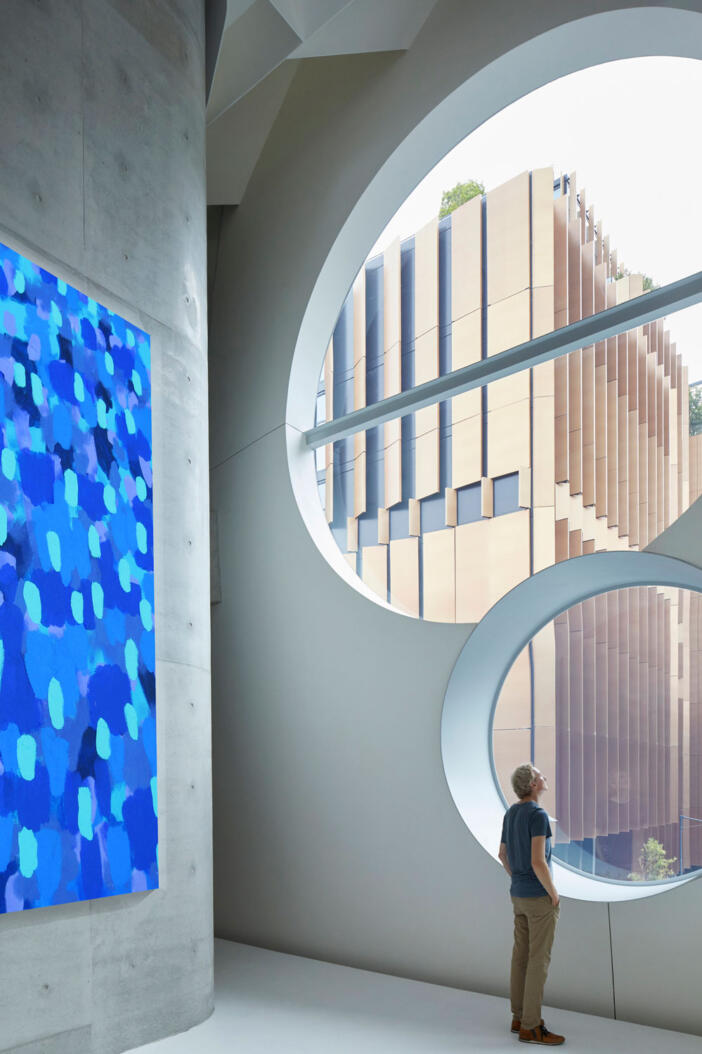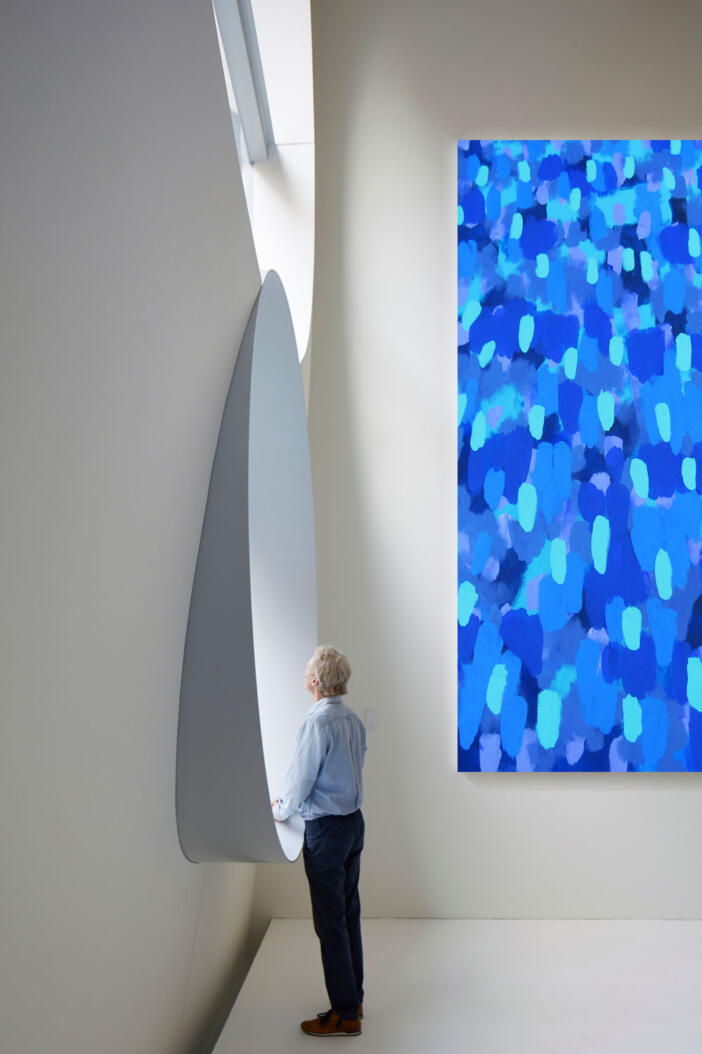 This year we entered the 2021 tapestry design prize for architects.  Our entry has been designed to enhance and heighten the visitors experience of the Phoenix by John Wardle and DurbachBlockJaggers Architects.  The vibrant colours of the work complement the beautiful neutral tones of the gallery.  The pale concrete, timber and white interiors highlight the dynamic topography of the work.  In a symbiotic relationship, the tapestry adds colour and texture to enrich the experience of the architectural space.
The work has been configured to provide the visitor with a phenomenal visual experience.  The balance or repetition and variation, like in nature, engages the visitor.  The layering of colour hues gives the work an intriguing depth.  You find yourself drawn to the scale and proportion of space within the tapestry landscape.
The work has you subconsciously recognising shapes and patterns that draw on your own personal experience.  Each visitor can enjoy the work from their individual stories or background.  Whether you find yourself smiling at a memory of the ocean or the blue sky reflecting off the oculus window as you approached the gallery.  Time is forgotten, until you must pull yourself away to continue your phenomenal journey through the Phoenix.
The design takes advantage of the unique qualities of the tapestry artistic medium.  The woven texture of the tapestry construction will add to the depth and dynamic nature of the piece.  The proposed design is intended to work at various scales.  The tapestry can be experienced from a distance, where one can enjoy the overall colour landscape, or the viewer can move closer and admire the architecture of the tapestry and how the spaces and shapes within the work are constructed.  The design will utilise the extraordinary coloured yarn from the ATW Colour Laboratory.  The tapestry construction will finely blend the colour at the edges of the different elements and enhance the fluid nature of the work.