sunshine coast, queensland, australia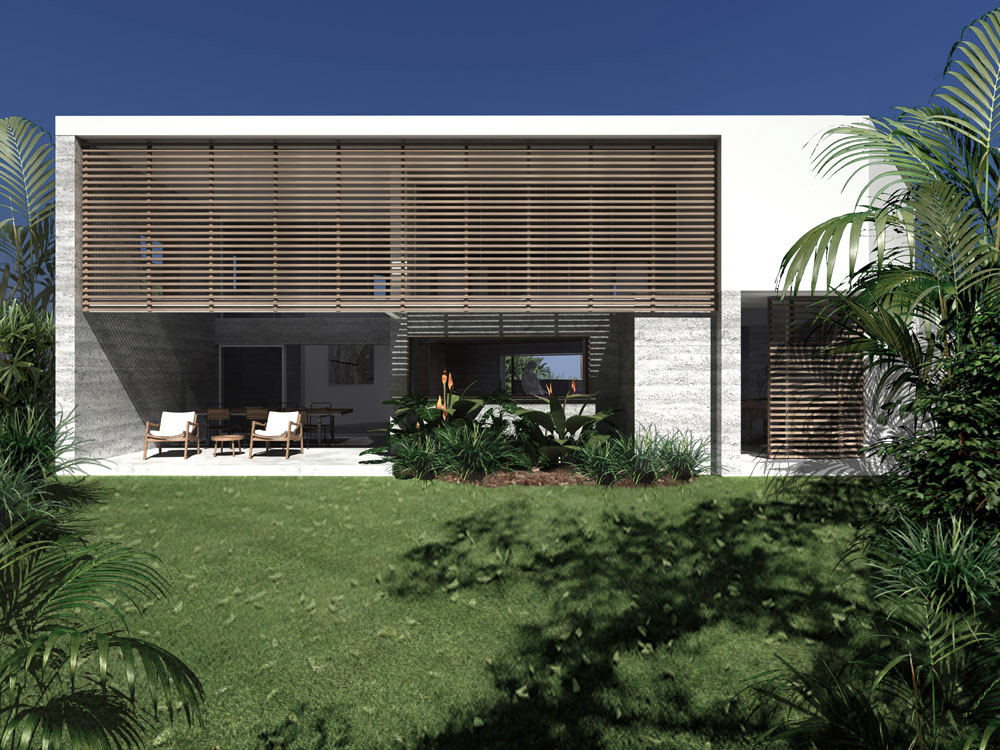 a house filled with extraordinary spaces and natural light
Bombala is a house for a retired couple to enjoy their new relaxed lifestyle and entertain friends and family. The client's brief required a home where they could apprecaite their water views and the subtropical climate.
The first challenge was to open the house to the outside, while also being able to provide protection from the summer sun, rain and wind.
The second challenge was that the clients wanted to be able to stay in the house even if their mobility was reduced when they grew older.
The third challenge was the clients wanted to have a dramatic double-height living space with good acoustics, where sound did not bounce around.
To maximise light, ventilation and water views, we used big sliding glass doors and windows that could open to the outside.
To provide protection from the summer sun and rain, windows and doors have overhanging roofs and timber vertical screens. We also included two covered deck spaces. One on the north and one on the south. The clients can move around the house to be out of the wind, or to enjoy the ideal sun conditions, depending on the time of day and year.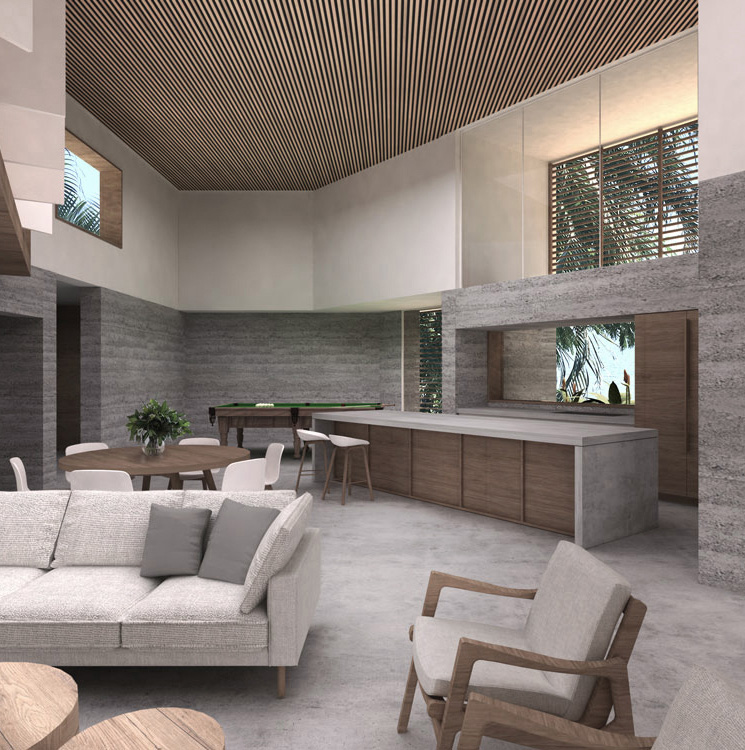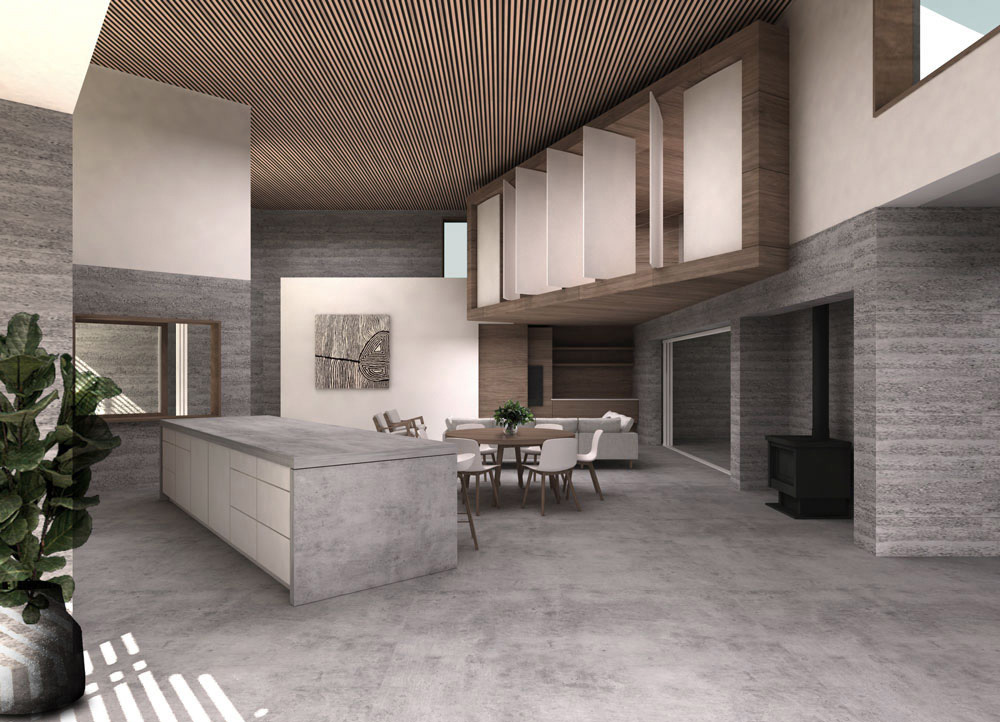 To enable the clients to stay in the house, even if their mobility decreased, we designed the ground level to be wheelchair accessible.
The garage, living areas and a second main bedroom are all located on the ground level with no steps. The upper-level bedroom suite could accommodate a relative or cared in future if desired.
We designed a timber batten ceiling with acoustic panels behind it to ensure that the main double-height living space had good acoustics. The result is a dramatic high open living space that is quiet with no echo.
The clients are delighted with their house. It allows them to enjoy long lunches with friends and family. Either watching the boats on the water or having drinks by the pool.