coolum beach, queensland, australia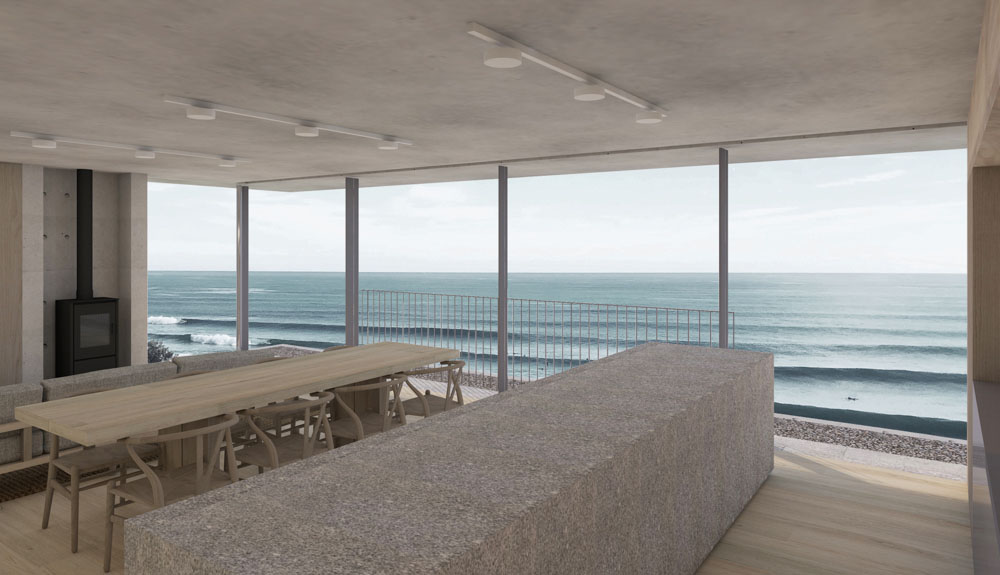 a beach house with views of the ocean while providing shelter from the sun, wind and rain
First Bay is a beach house for a couple who wanted to enjoy views of the ocean while being protected from the sun, wind and rain.
The client's brief required a home that they could open on a beautiful day and then close in strong winds or rain, without losing their views of the sea.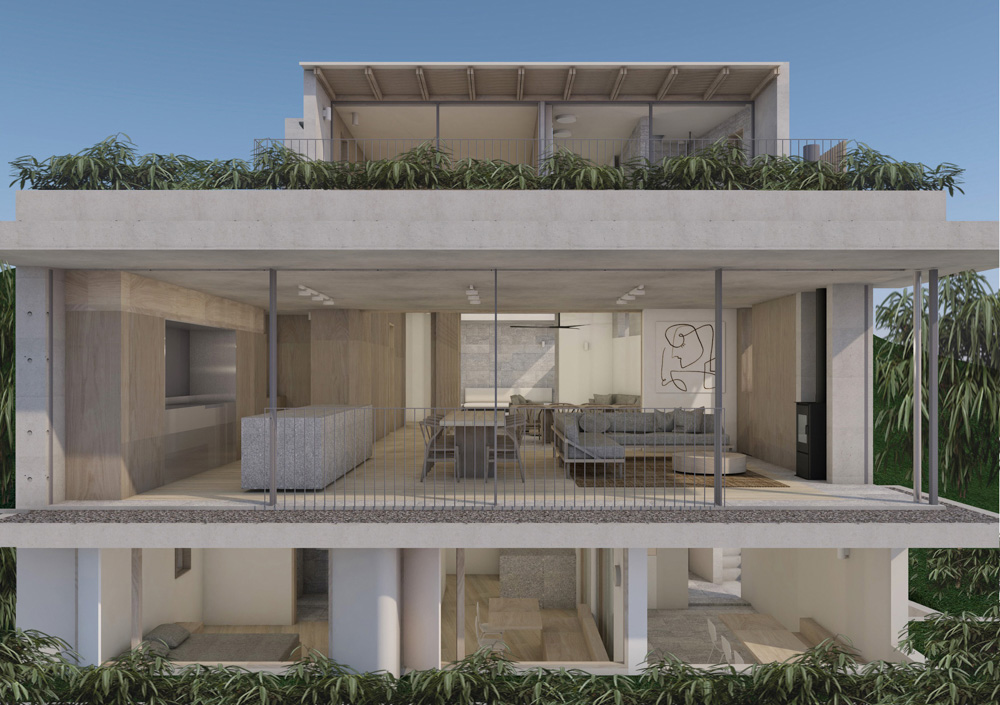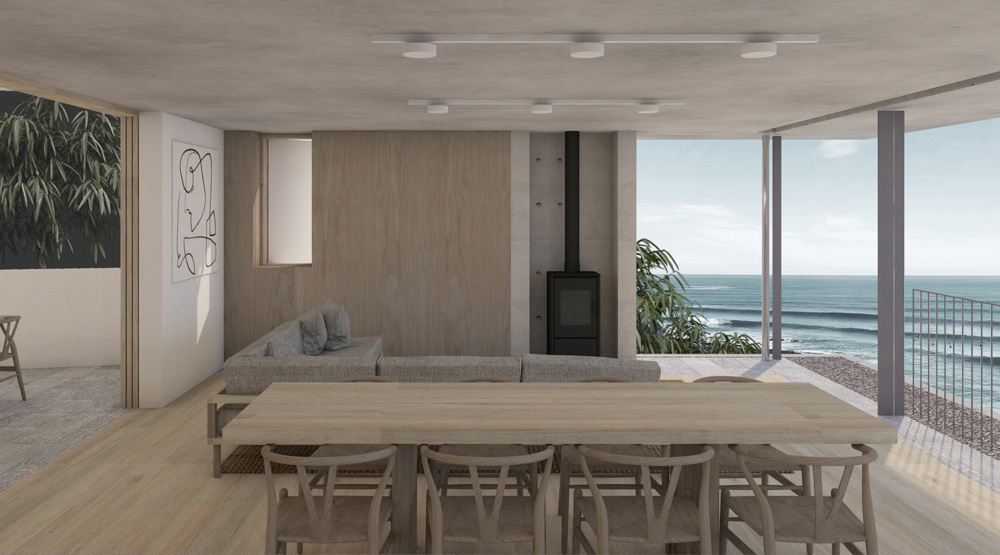 The first design challenge was to provide good sun and wind protection for the house, without obstructing views. We needed to design windows and doors that could easily be opened and closed, while at the same time providing shade from the summer sun and rain.
The second challenge was the house needed to be built on a very steep site. Even though the house is designed over a number of levels, the clients wanted the ability to stay in the house into their old age.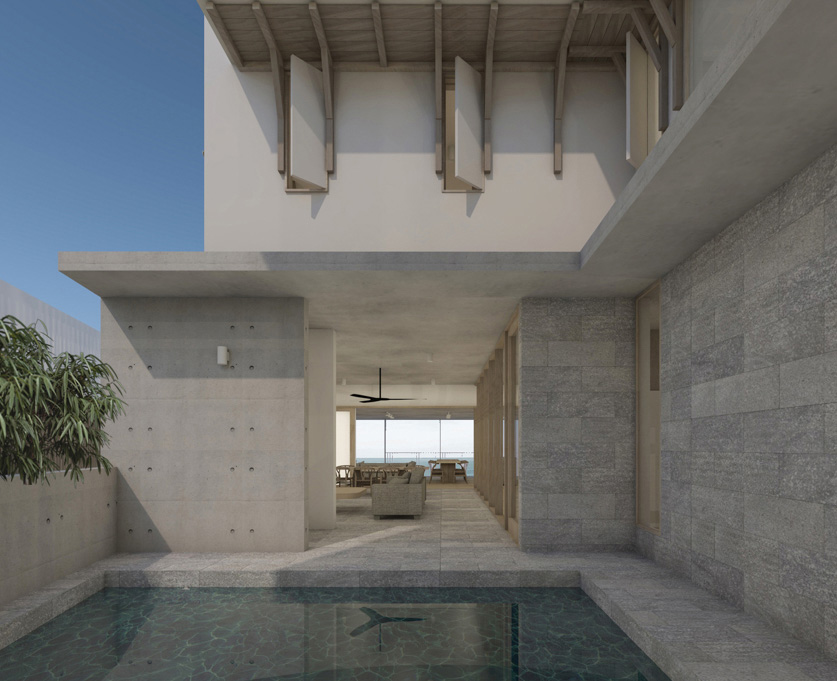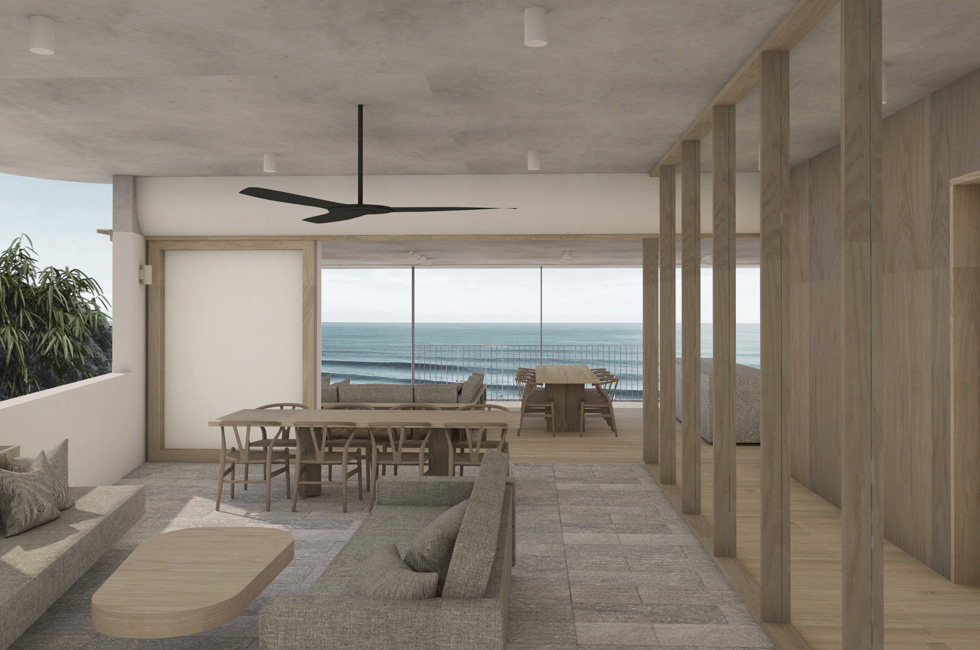 We designed floor to ceiling glass sliding doors that have panoramic views out over the ocean. These glass doors can be easily opened or closed, depending on the weather.
The openings are protected from the sun and rain by large roof overhangs. We also concealed automated blinds into the ceiling, that drop down at night and go up in the morning. This allows the clients to control the amount of direct sun coming into the building.
In summer they can keep the sun out, in winter they can let the sun in. This makes the house naturally cool in summer and warm in winter without having to rely on air conditioning.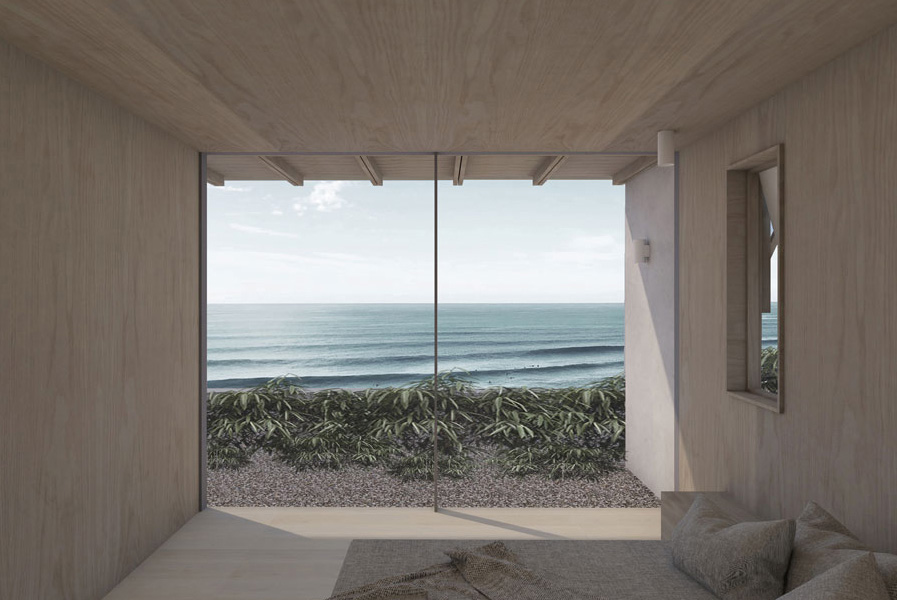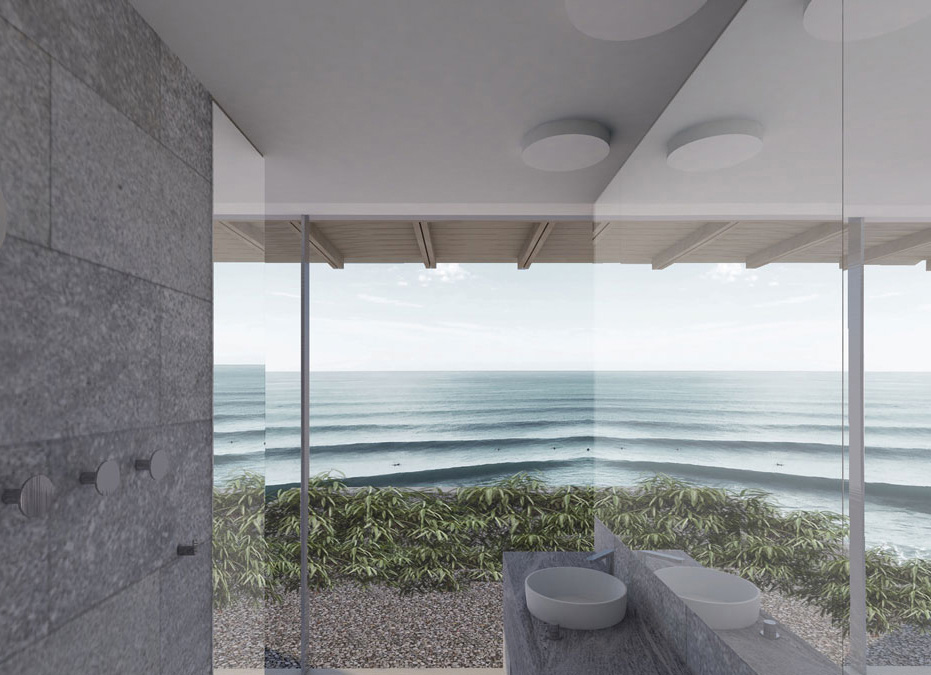 We have integrated a lift into the centre of the house. This will allow the clients in their later years, to effortlessly move up and down the levels of their home.
Once you arrive at each level, there are no steps in the floor plan, so you can move around easily, even if you don't have great mobility.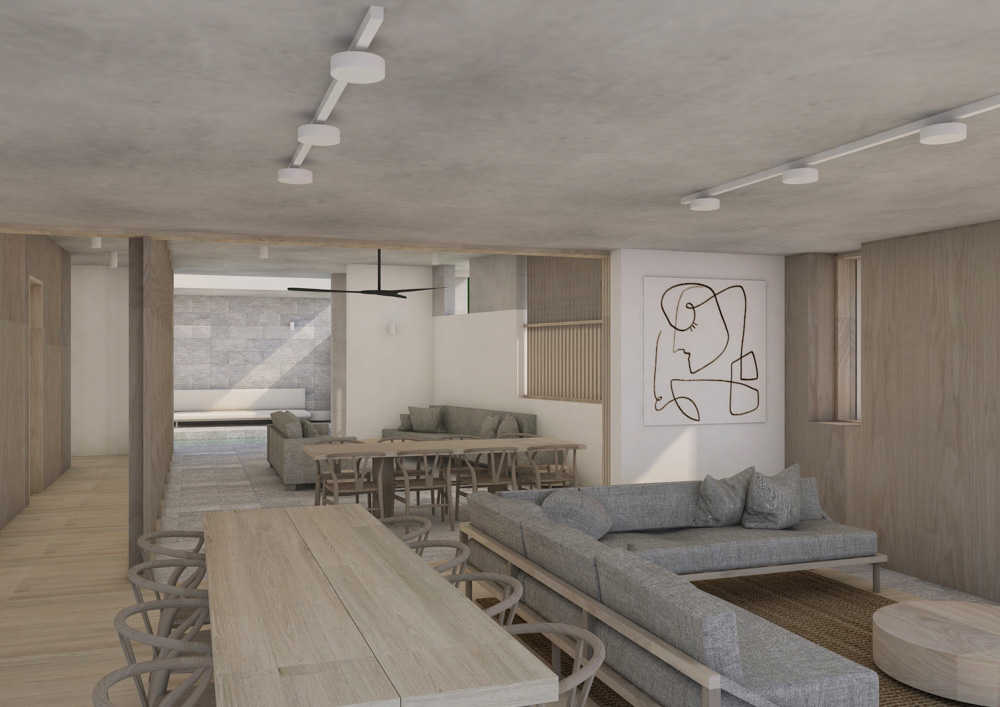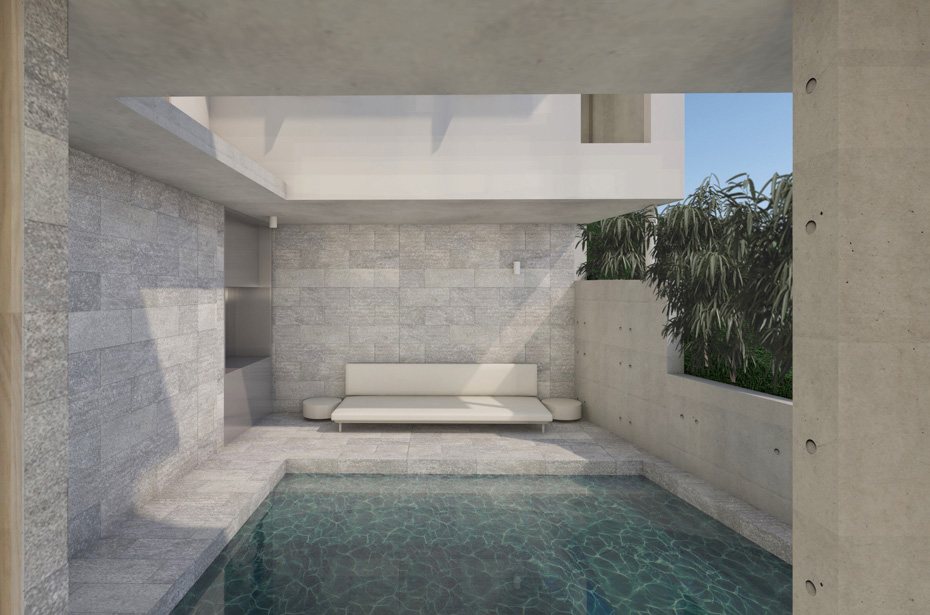 First bay house is based on sustainable design principles. The house utilises, natural light, ventilation and thermal mass to keep the house cool in summer and warm in winter.
The building has been setback from the boundaries to provide native gardens around the house that mediate the climate, increase biodiversity and wildlife habitat. First Bay also has green roofs which add to the landscaped areas and the home's thermal performance.
The house and car are powered by a roof top solar array, batteries and electric car charger. The excess power generated is returned to the grid for community use.
The pool has a freshwater filtration system which requires less power and chemicals.