sunshine beach, queensland, australia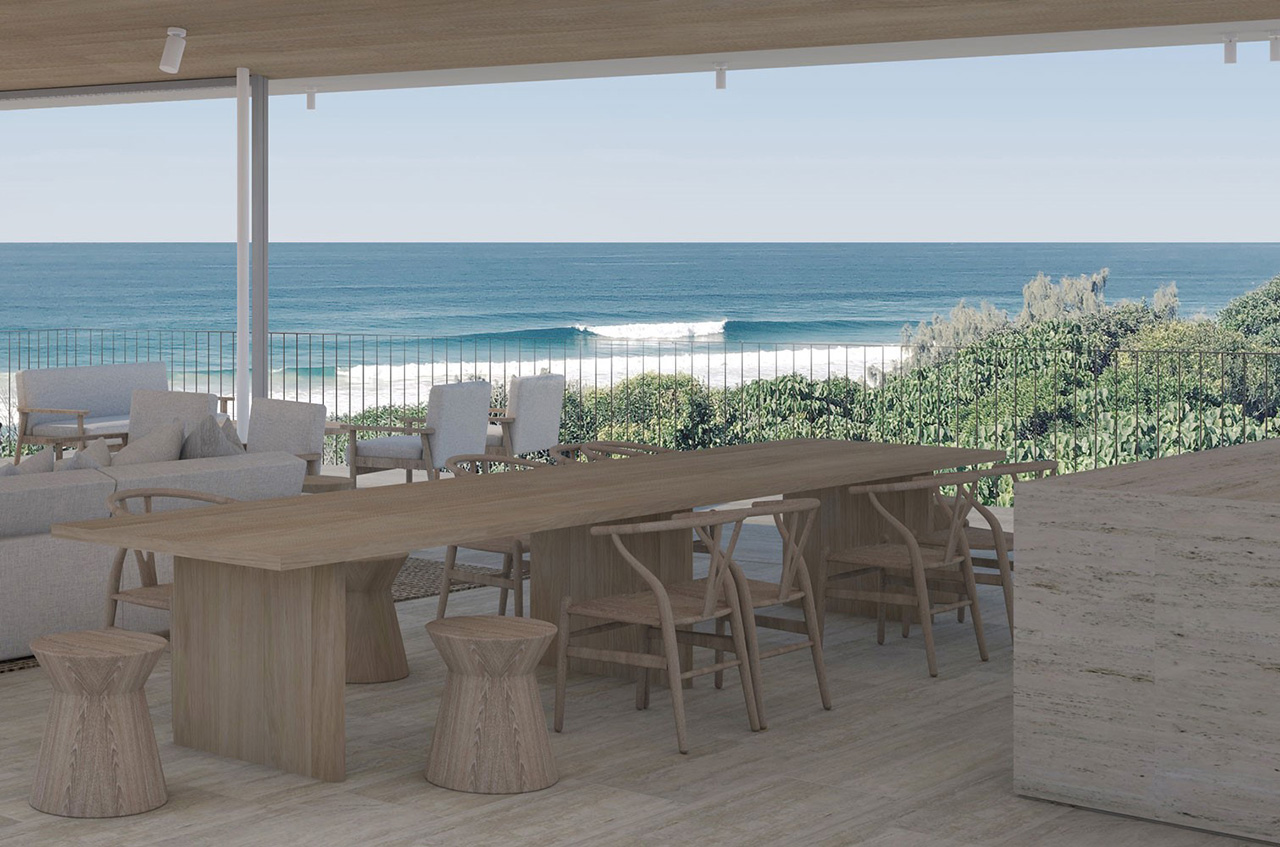 a beach house that opens onto a classic Australian surf beach
'We had seen Sealand's work and knew they were perfect for the job as they knew how to deliver a beach house design that would match our expectations.''
Great Wave House client
Great Wave House was designed for a family that wanted to have views of the ocean and be able to walk out of their back yard and into the surf.
The client's brief required a home that they could open in good weather and then close up when there is wind or rain, without losing their views.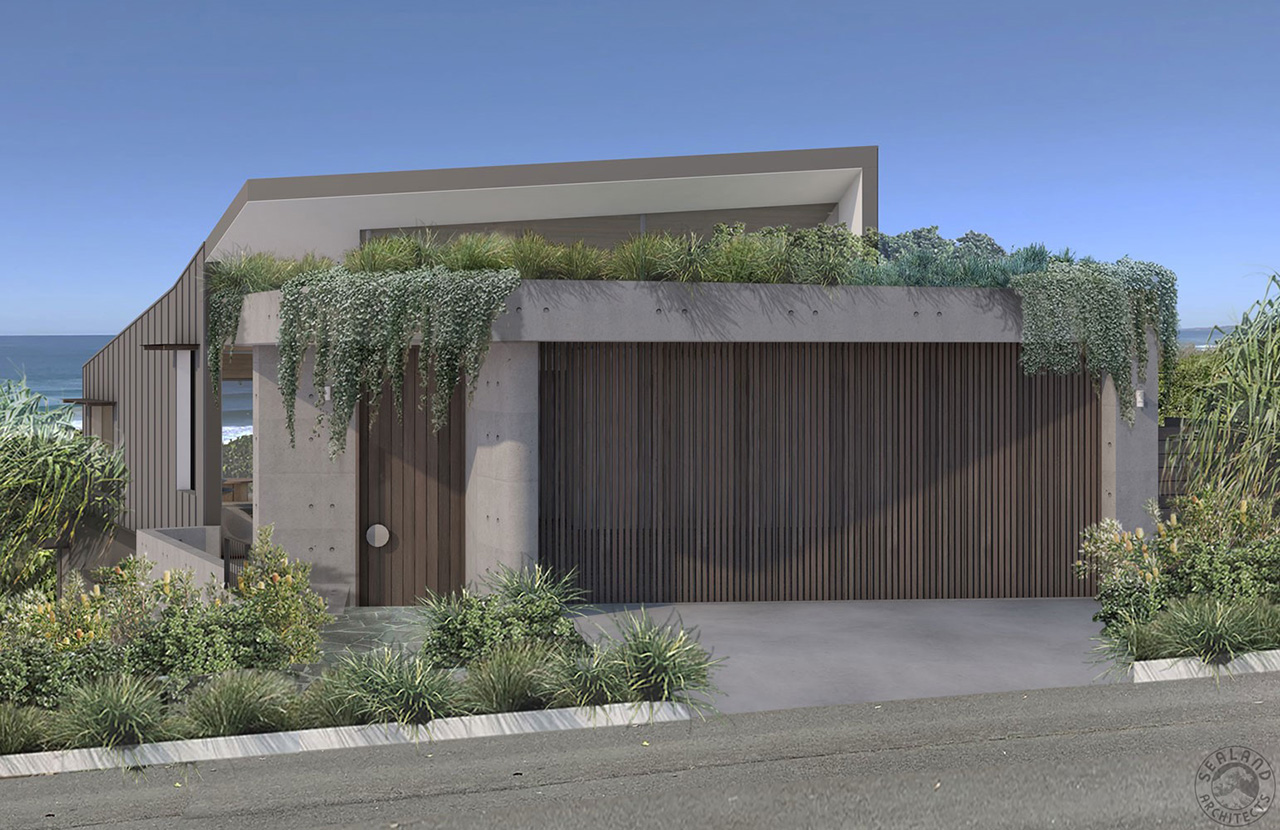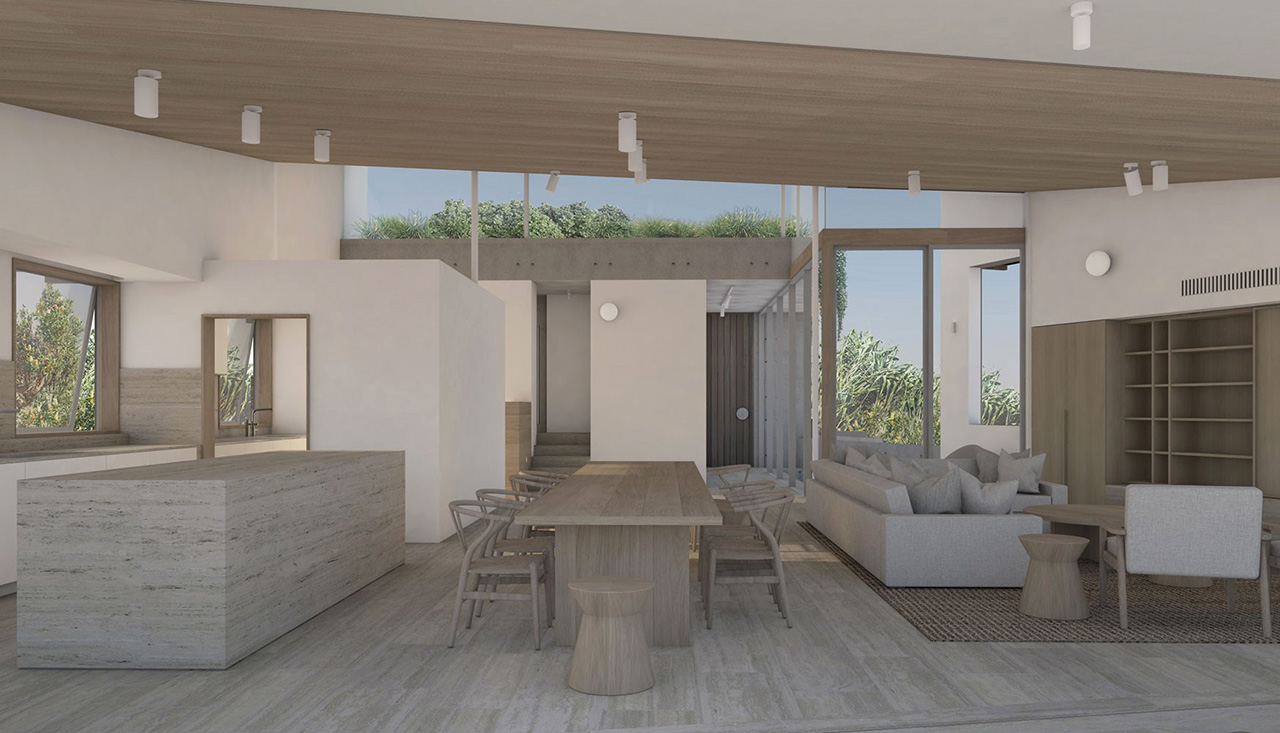 The first design challenge was to provide good sun and wind protection for the house, without losing views. We needed to design windows and doors that could easily be opened and closed, while at the same time providing shading from the summer sun and rain.
The second challenge was the property sloped to the south and the clients wanted to maximise the amount of winter sun they could get into the house.
The third challenge is that beachfront properties have a large setback requirement from the ocean boundary. This requires beachfront houses to be as close to the street as possible, reducing the ability to have gardens and plants between the house and the street.
We designed floor-to-ceiling glass sliding doors that have uninterrupted views of the coastal forest and ocean. These glass doors can be easily opened or closed, depending on the weather. The openings are protected from the sun and rain by large roof overhangs.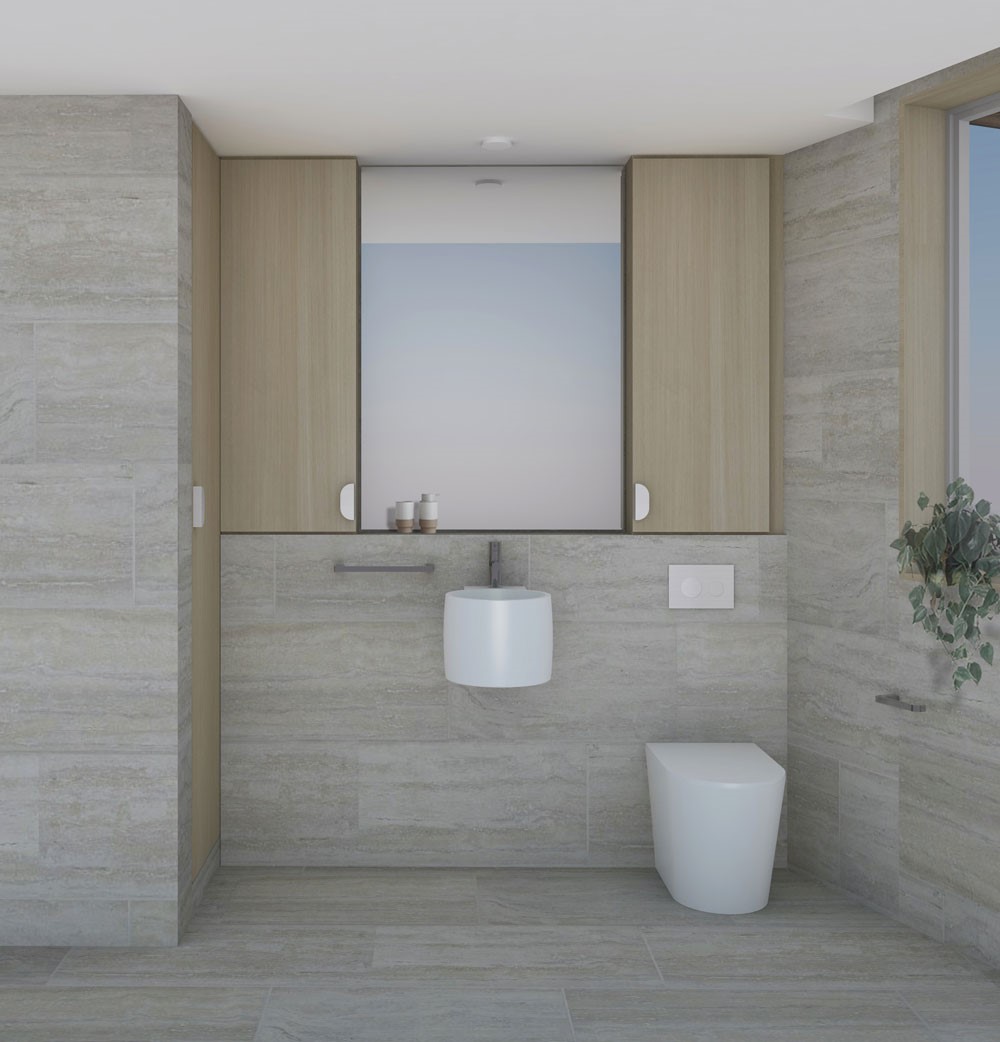 The property faces south to the ocean. In Australia, the winter sun comes from the north. In the main living space, we raised the roof up to the north with a large expanse of high-level glass to let the winter sun in. With sea breezes and the winter sun, the house will be naturally cool in summer and warm in winter.
Due to the coastal setbacks and the need to have the car accommodation close to the street, we designed a green roof over the garage and entry. The new native garden on the roof allows the house to complement the coastal landscape and adds to the natural character of the street.