noosa heads, queensland, australia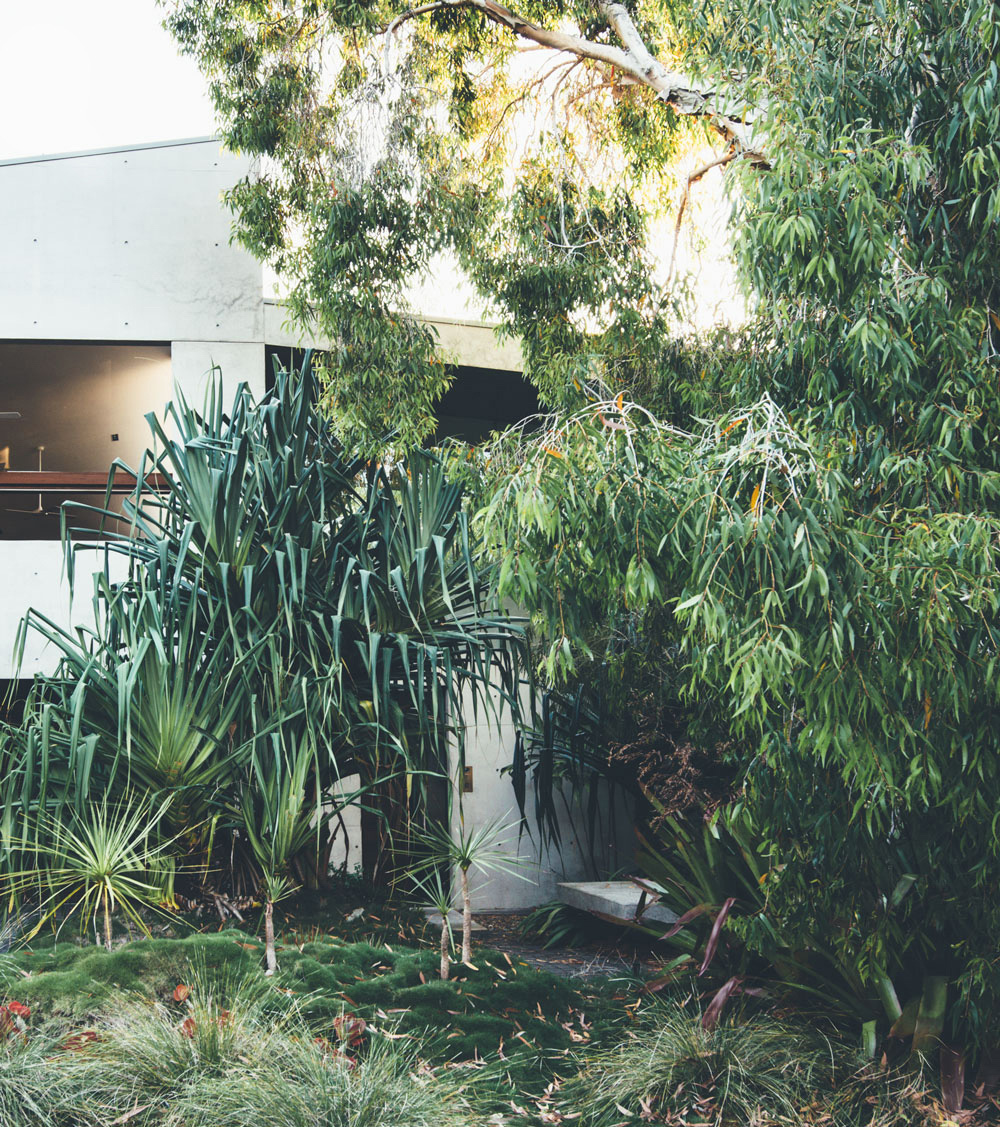 a contemporary beach house that connects intimately with the surrounding rainforest
'We are big fans of the style and simplicity created by Sealand, we love the fact that the house has aged well and is very much on trend 10 years after construction, we hope to be able to do another project with Sealand Architects.'
Little Cove House client
Our client's brief was for a low-maintenance, solid beach house that was warm in winter and cool in summer.
The home sits on a property in Little Cove that backs onto the Noosa National Park and is a short walk to the surf beaches.
The principle design concept was to open the house to the surrounding subtropical landscape to provide an intimate connection between the internal spaces and the coastal rainforest.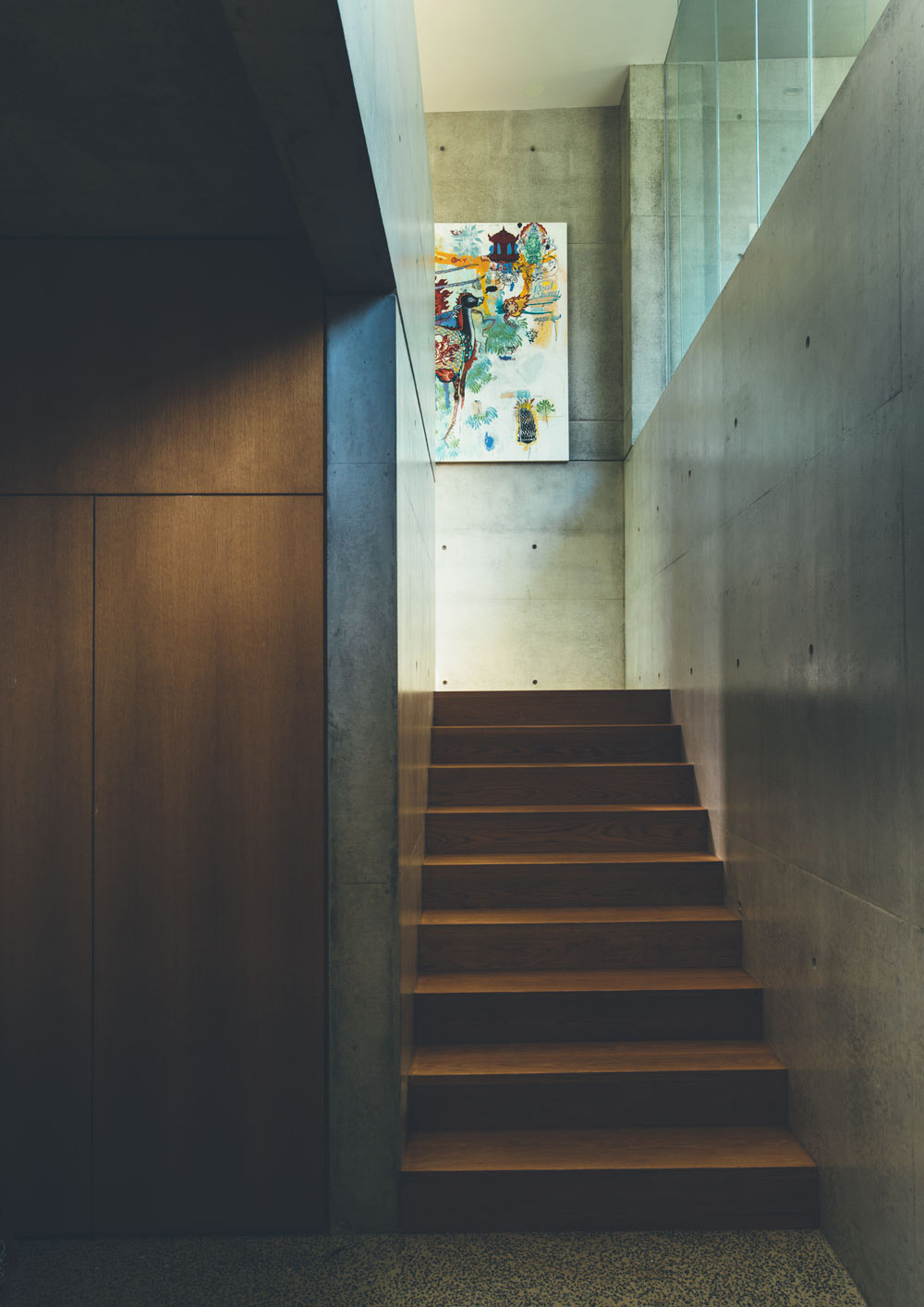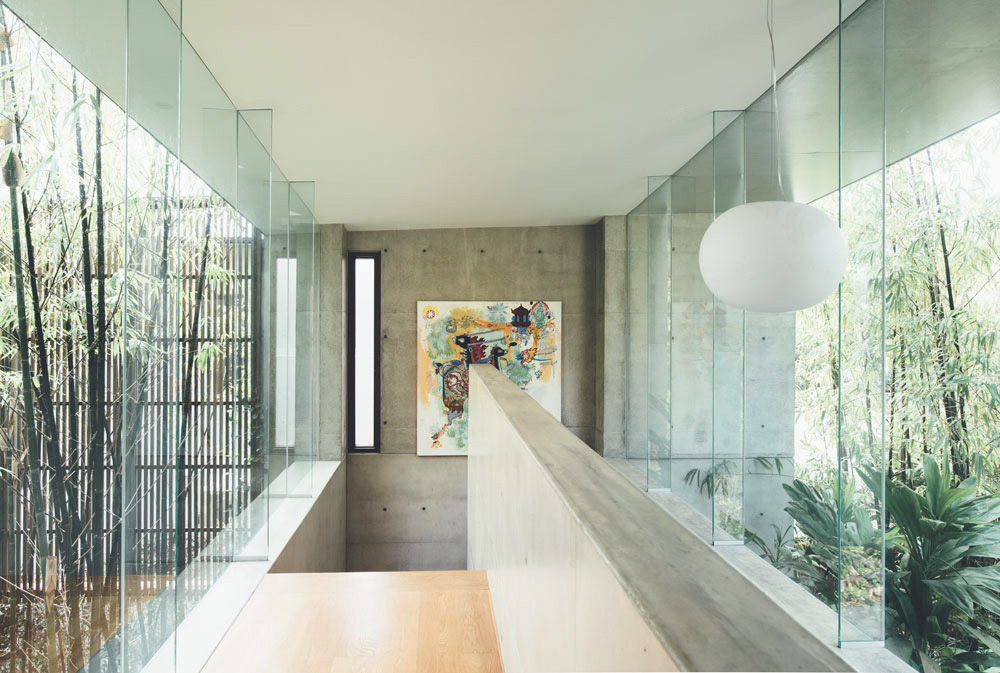 The challenge was to allow natural light, ventilation and winter sun into the building without compromising the owners' privacy.
The size and location of openings were carefully considered to allow views and light while screening views to the neighbouring houses.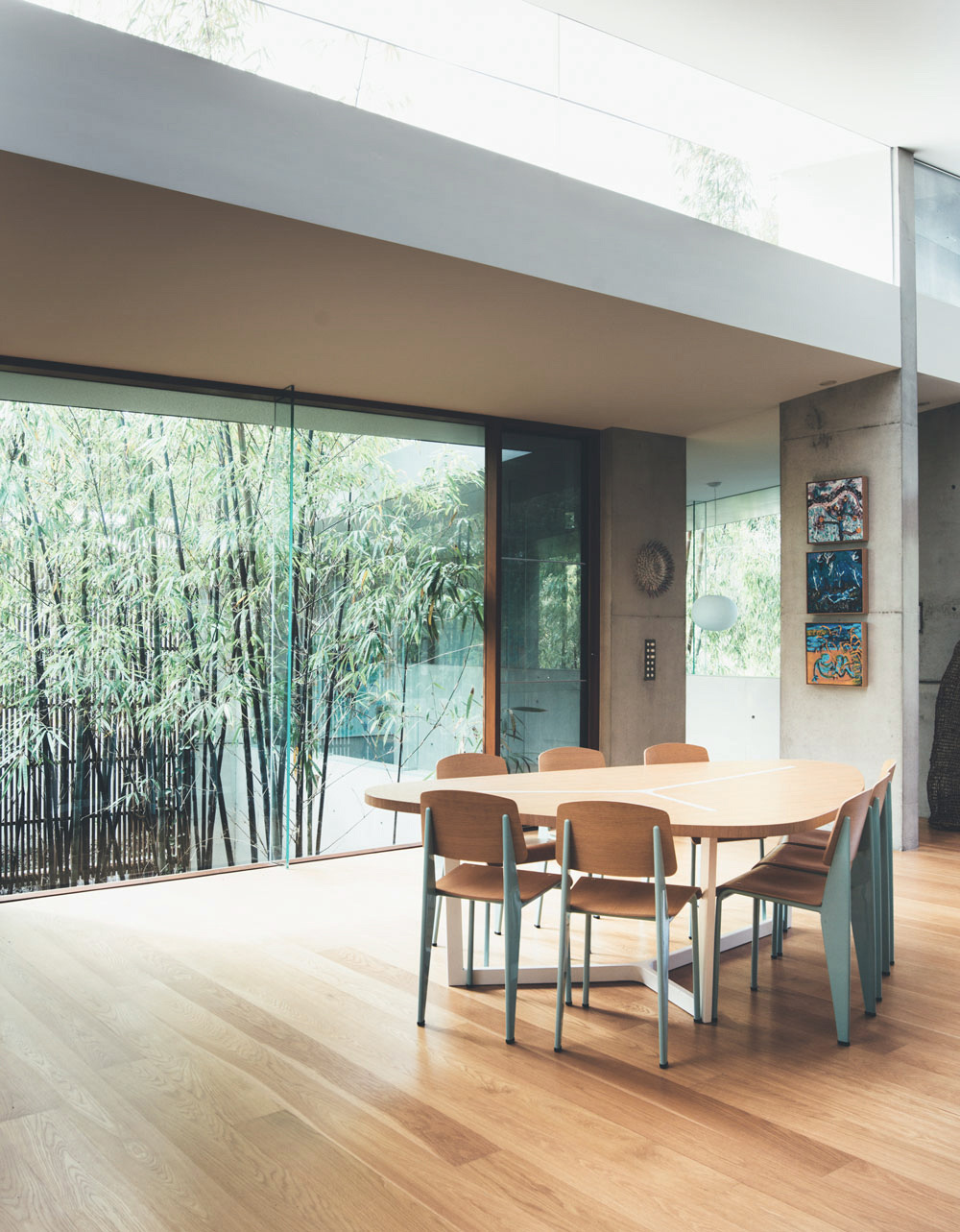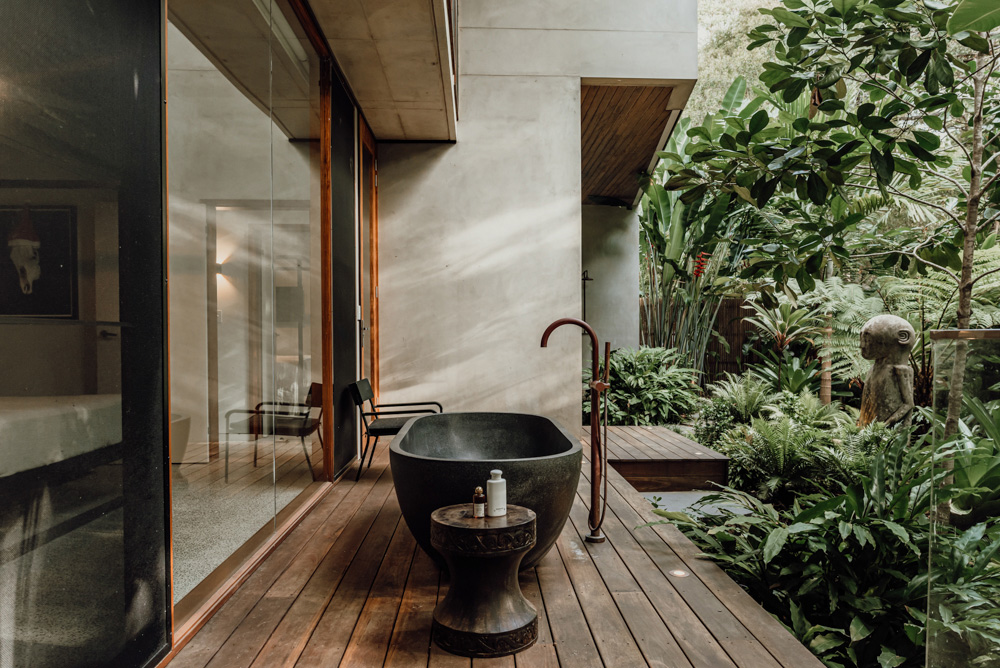 The owners wanted a robust house that mediated the climate while also requiring minimal effort to maintain.
Concrete was selected as the primary building material as it requires little upkeep and has wonderful thermal and acoustic properties. Concrete keeps the house cool in summer and warm in winter.
The exterior material colour tones compliments the surrounding subtropical rainforest and allows the house to blend in with the landscape. Internally, timber and plaster have been used to soften the spaces and give them a feeling of warmth.
The scale and proportions of the building were also important to the design philosophy.
Attention was paid to achieving a balanced composition and a harmonious spatial arrangement both internally and externally.
This was complimented by the limited palette of materials, used to heighten the spatial experience of the house and allow enjoyment of the natural surroundings.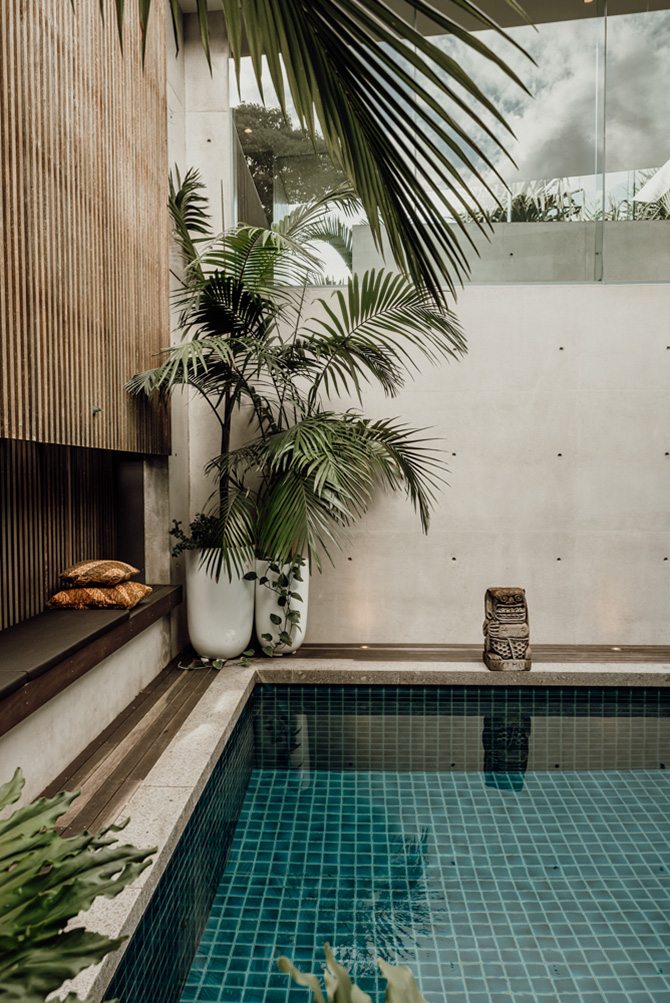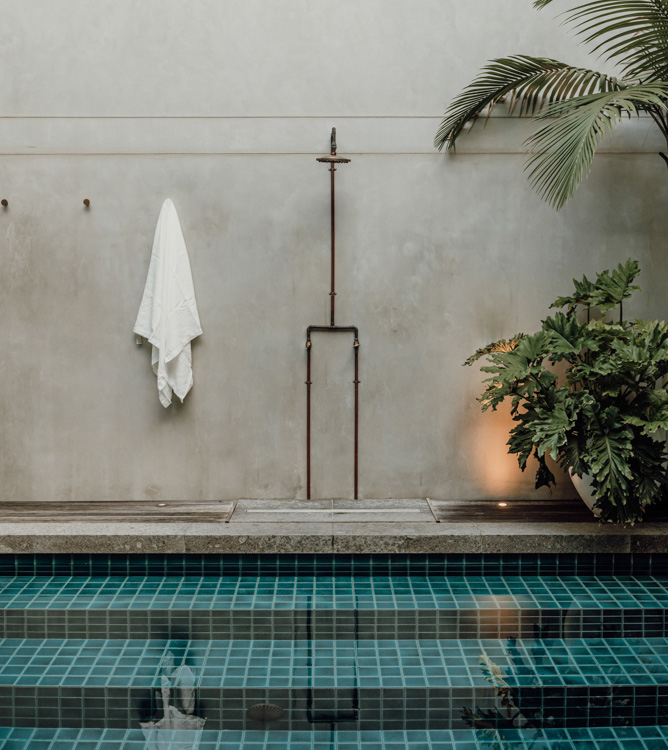 The site had been cleared for the house construction. We saw the new landscape around the house as integral to the overall house design.
We collaborated with a landscape consultant to design new subtropical gardens around the house that would complement the national park vegetation that the house backed onto.
The solution was lush subtropical gardens that require little ongoing attention.
The owners enjoy sitting in the pool reading a book or soaking in the outdoor bath with a glass of wine and looking into the rainforest.
Little Cove House is based on sustainable design principles. The house utilises, natural light, ventilation and thermal mass to keep the house cool in summer and warm in winter.
The building has been setback from the boundaries to provide native gardens around the house that mediate the climate, increase biodiversity and wildlife habitat.
The house is powered by a roof top solar array. Rainwater is collected in an underground tank for garden irrigation.
Awards
2013 Australian Institute of Architects
Sunshine Coast Regional Award
Photography
Jared Fowler
Emma Bourne