noosa north shore, queensland, australia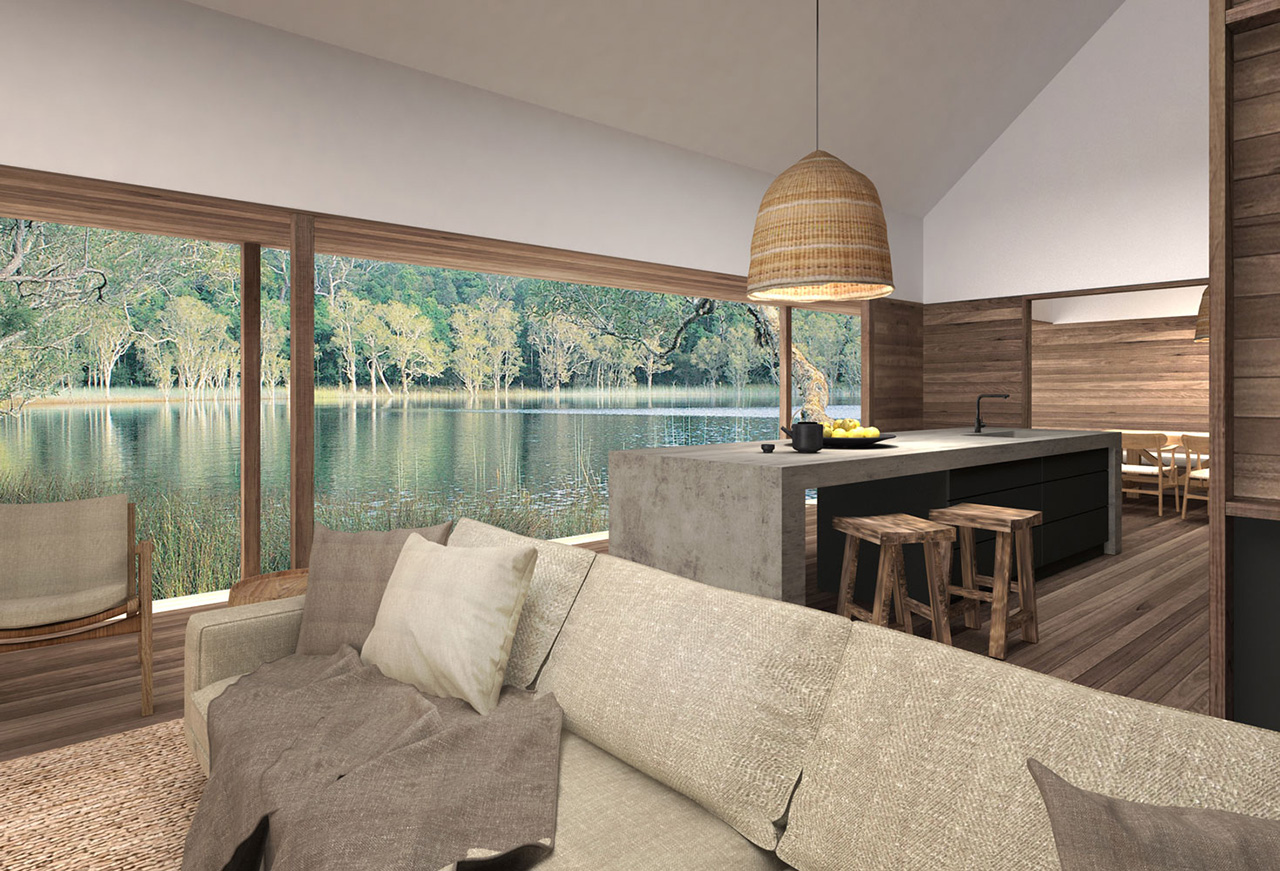 a holiday escape that gracefully hovers over a serene freshwater lake
North Shore House is a sanctuary designed for a couple to enjoy relaxed holidays away from their city life.
With a focus on water views and the subtropical climate, the design addressed multiple challenges.
The first challenge involved creating a seamless connection between indoor and outdoor spaces while providing shelter from the elements.
Large sliding glass doors and windows were utilized to maximize light, ventilation, and water views, complemented by overhanging roofs and timber vertical screens to shield against the summer sun and rain.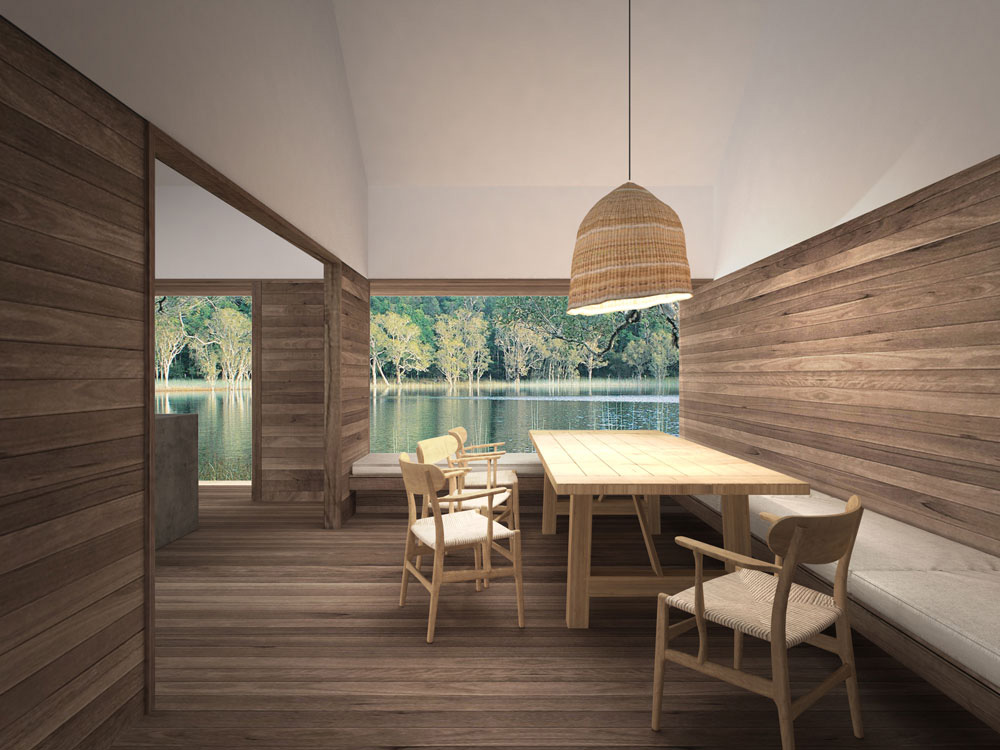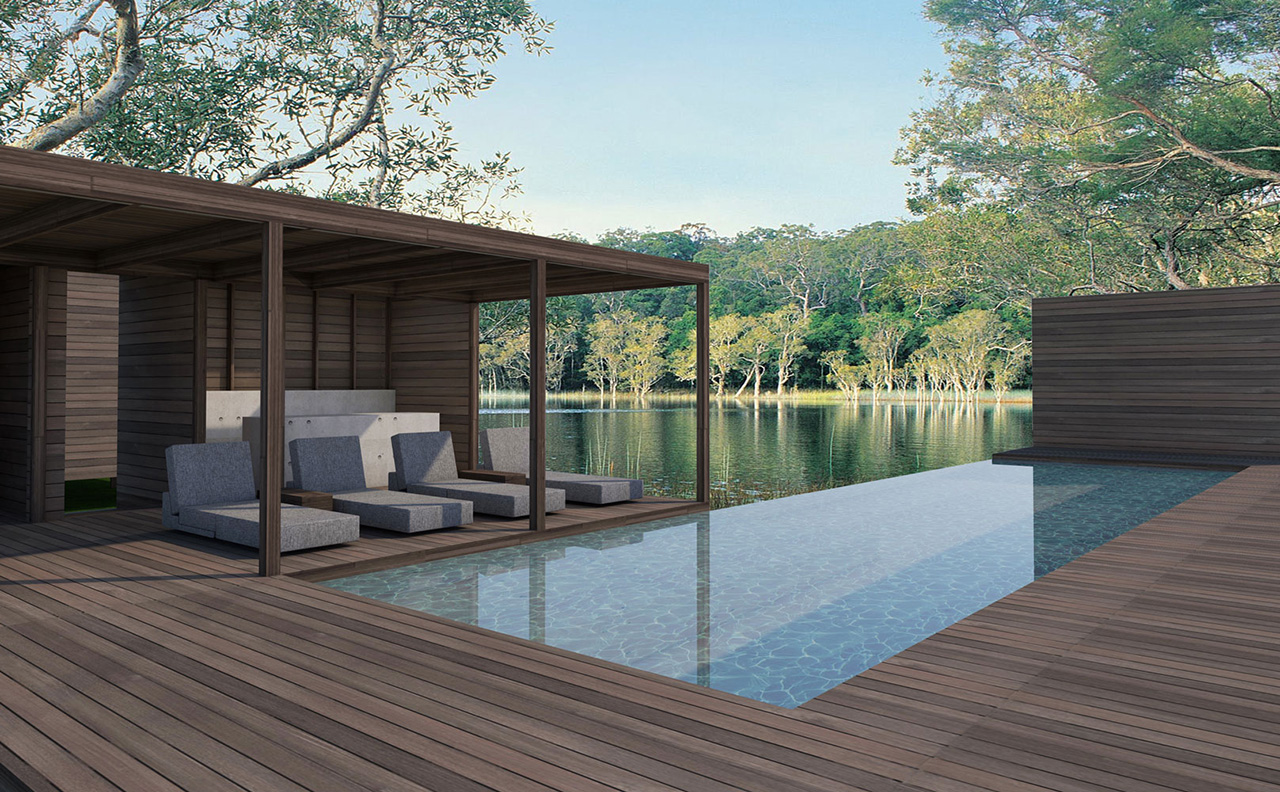 Additionally, multiple covered deck spaces were incorporated, allowing the clients to enjoy ideal sun conditions and find respite from the wind.
Whether observing native birds on the freshwater lakes or enjoying poolside drinks, the house provides a perfect setting for long, leisurely holidays.