sunshine coast, queensland, australia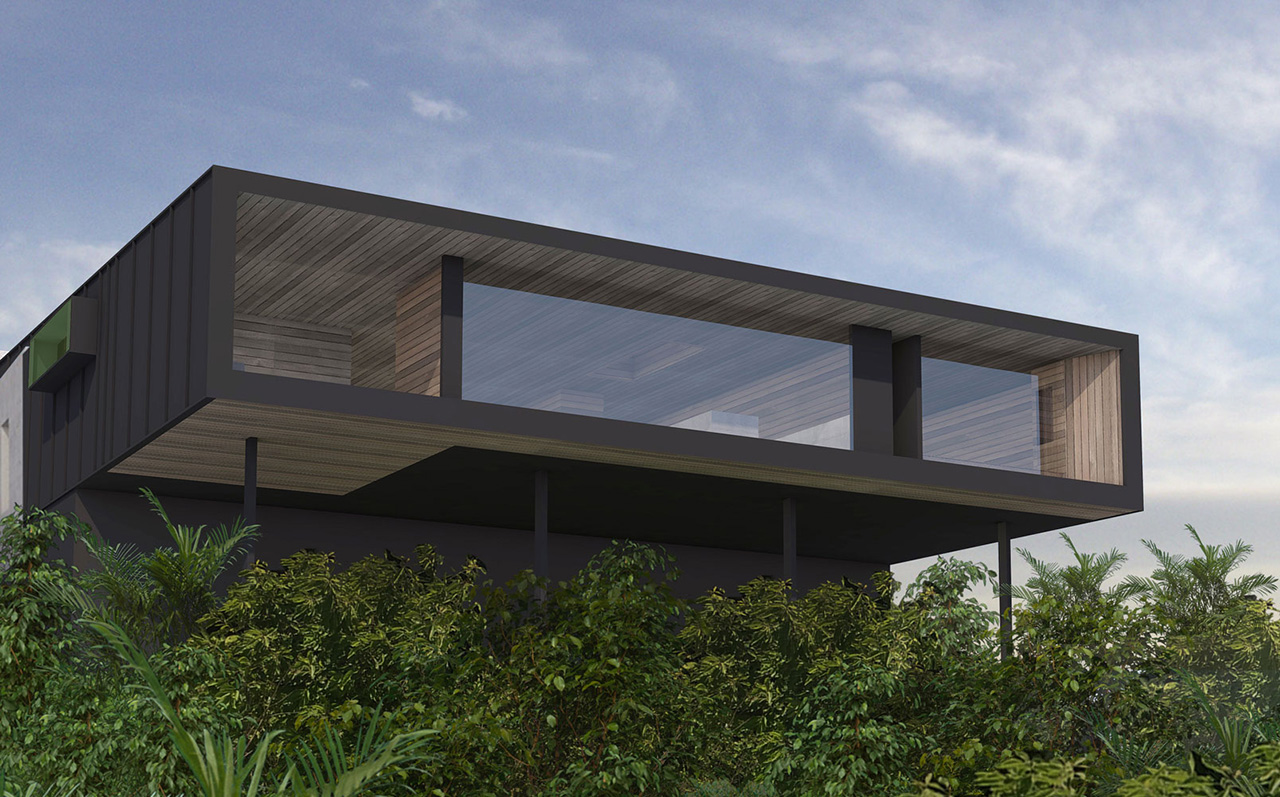 a house that floats above a steep escarpment
'The Obi Obi House design was largely developed remotely with me working in a different country and time zone. Sealand Architects were both flexible and responsive in these circumstances. Three design options were developed. As a result of our continuing discussions, the one initially chosen evolved over the course of several months into something different and quite special.'
Obi Obi House client
Obi Obi is a house for a couple who wanted a small modern house with views over the hinterland to the coast.
The client's brief required a single level home on a steep block of land.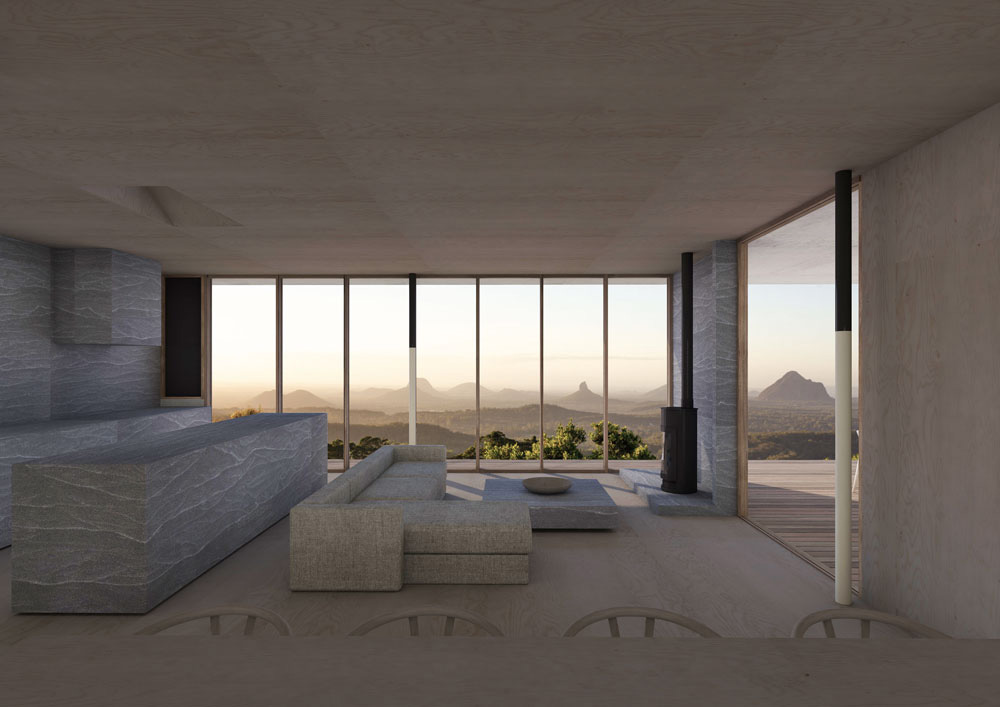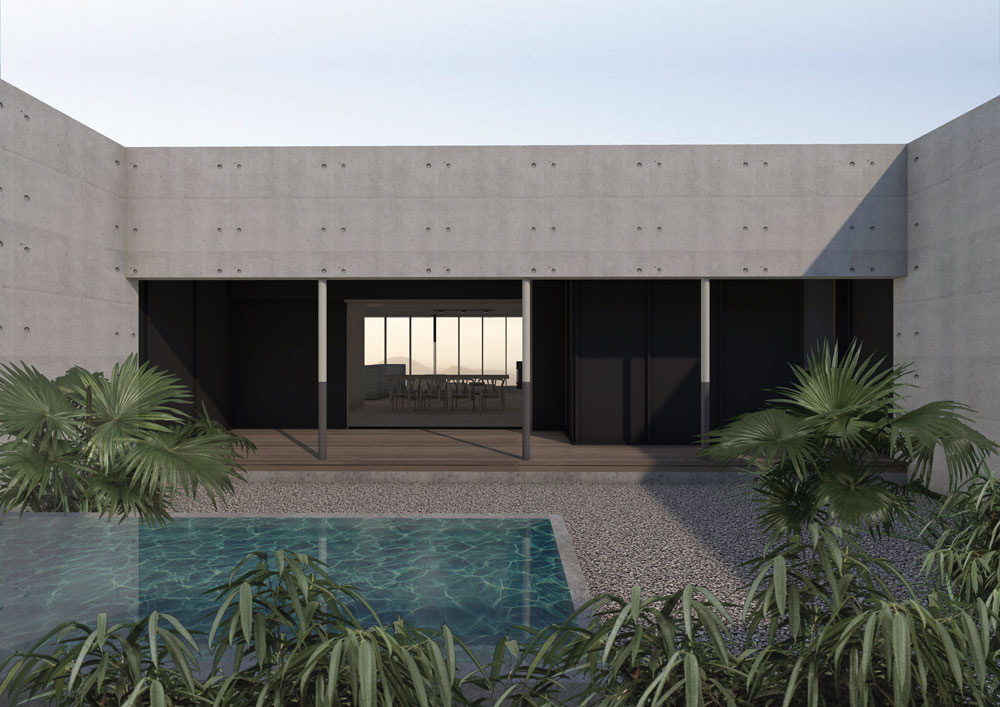 One of the challenges with the project was designing a single-level house and pool on a steep piece of land.
The second challenge was to design east-facing windows to capture views of the coast while at the same time being able to shade the glass from the morning summer sun.
Our solution was to cantilever the house out over the steep slope, so it felt like you were floating above the landscape. We positioned the pool behind the building so it could be on the ground and out of the wind. This allowed us to simplify the structure and have the single-level house sit above the falling terrain.
We designed large timber-framed glass panels in the living areas and bedroom to frame the views of the coast. We concealed automated blinds in the ceiling that would drop down at night to shade the glass from the morning summer sun.