sunshine beach, queensland, australia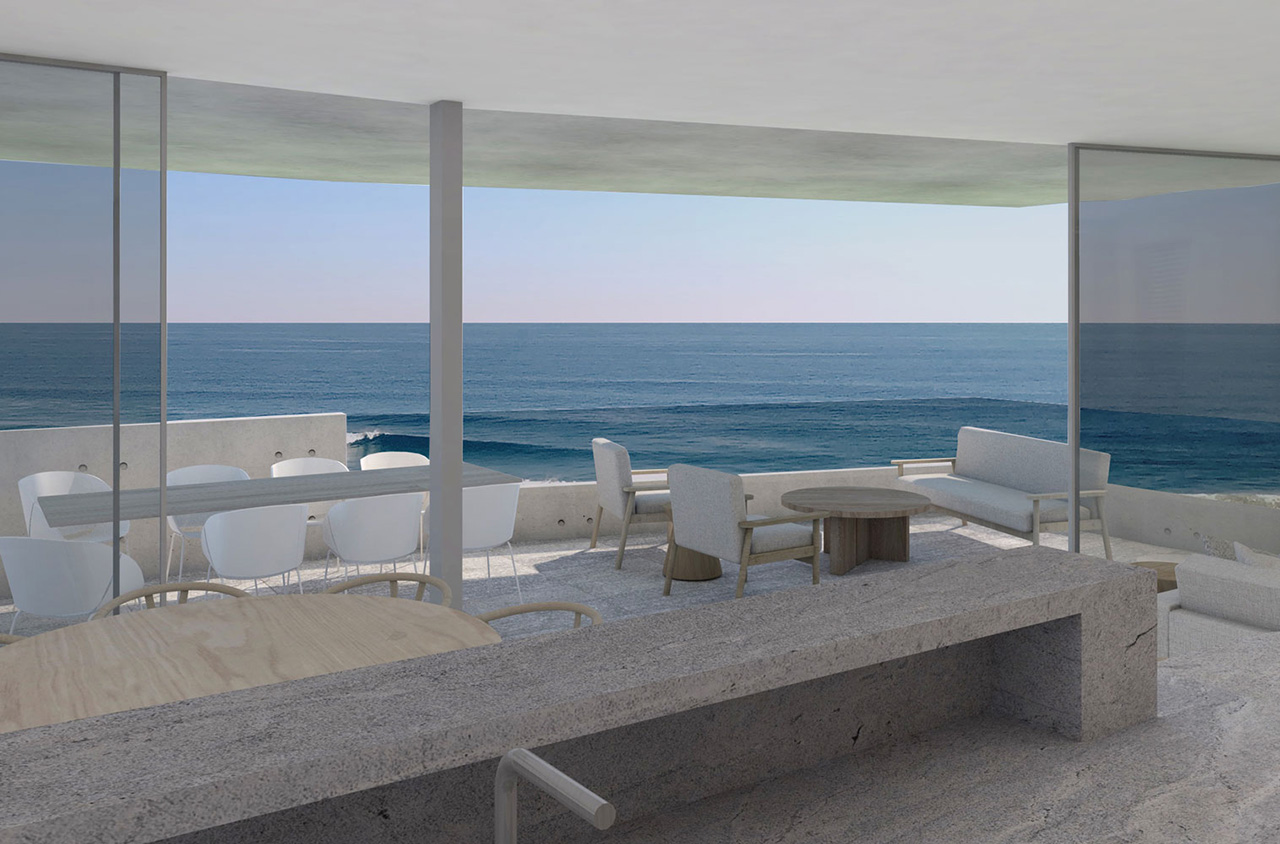 a multi-generational house overlooking the ocean
Pacific House at Sunshine Beach is a home for a retired couple, where they can enjoy views of the ocean and spend time with family and friends.
The client's brief called for a new house where they could appreciate their retirement. The residence had to have the space and flexibility to accommodate family or friends, while still living independently.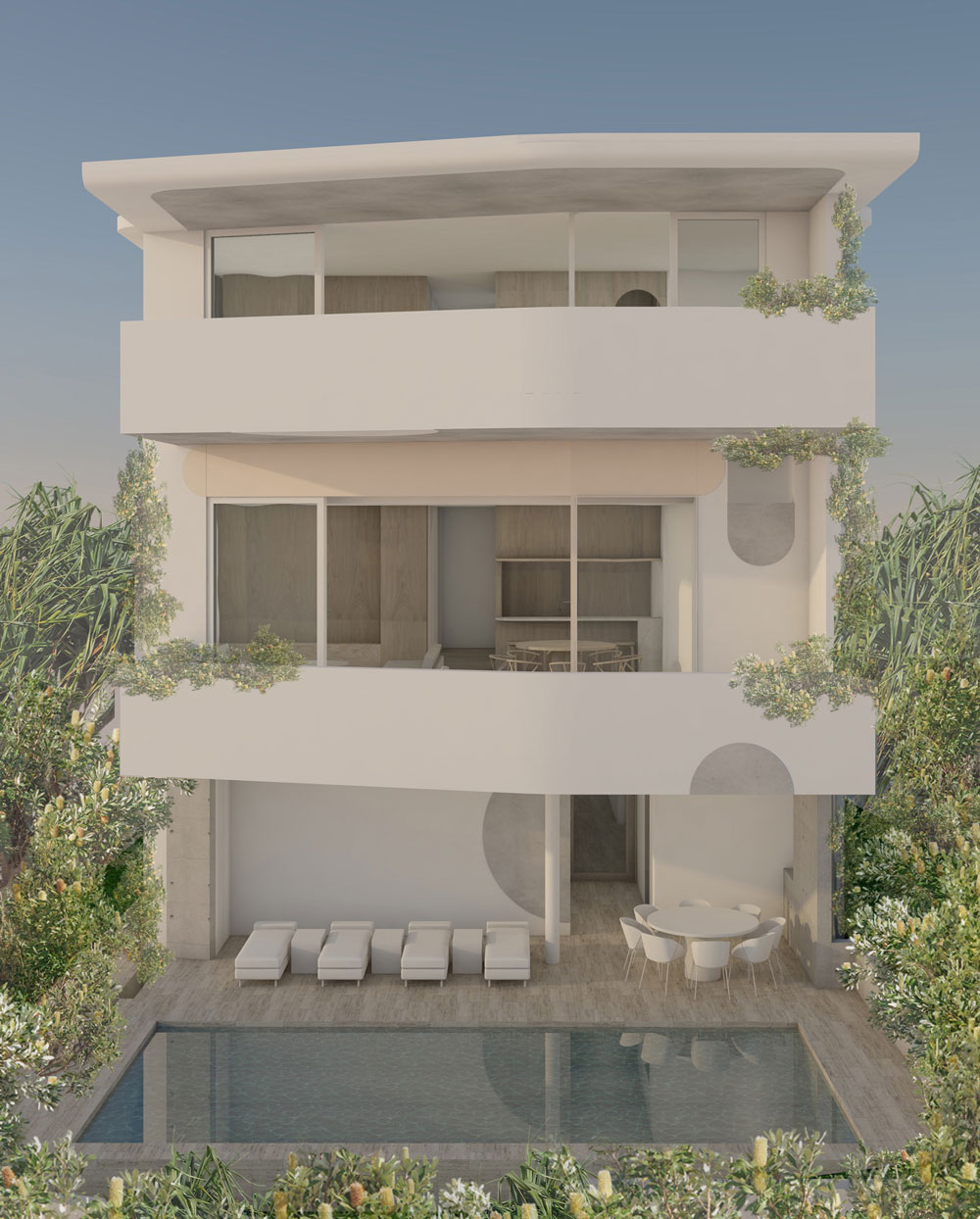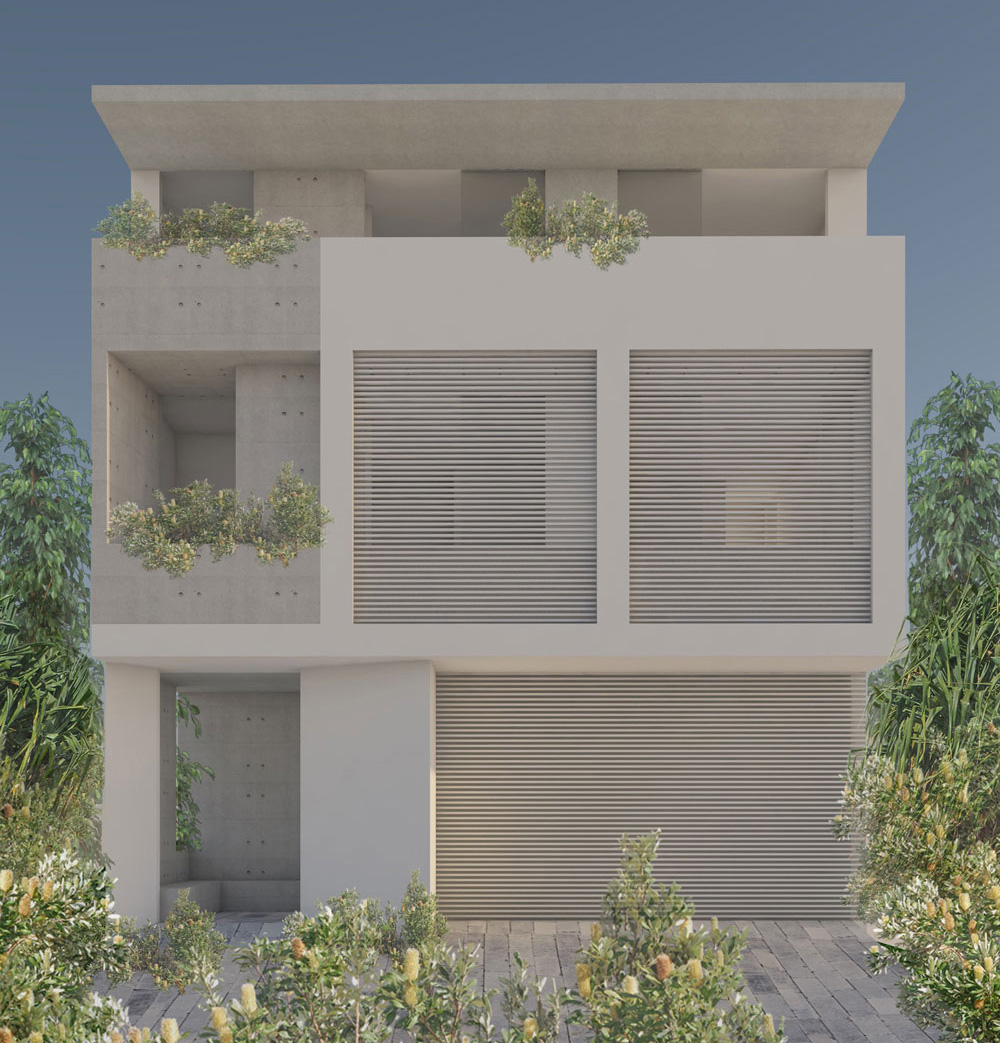 The first challenge was to design the house so our clients could live on one level and capture the best ocean views from the upper floor.
The second challenge was to design the house to provide flexibility and enable change over time. The home had to allow family or friends to stay, with the ability to live independently of each other.
The house has been designed for our clients to live on the top level of the residence. The mid-level of the home has been configured to accommodate family or friends. This level has its own living, dining and small kitchen independent of the client's upper level. The house has the flexibility for family or friends to come together to cook, eat and relax or they can live independently in their own private spaces.
We integrated a fast home lift so that our clients can stay in the house, even if their mobility decreases in future. We detailed the house so that once you reach each level via the lift, there are no steps, and each floor is wheelchair accessible.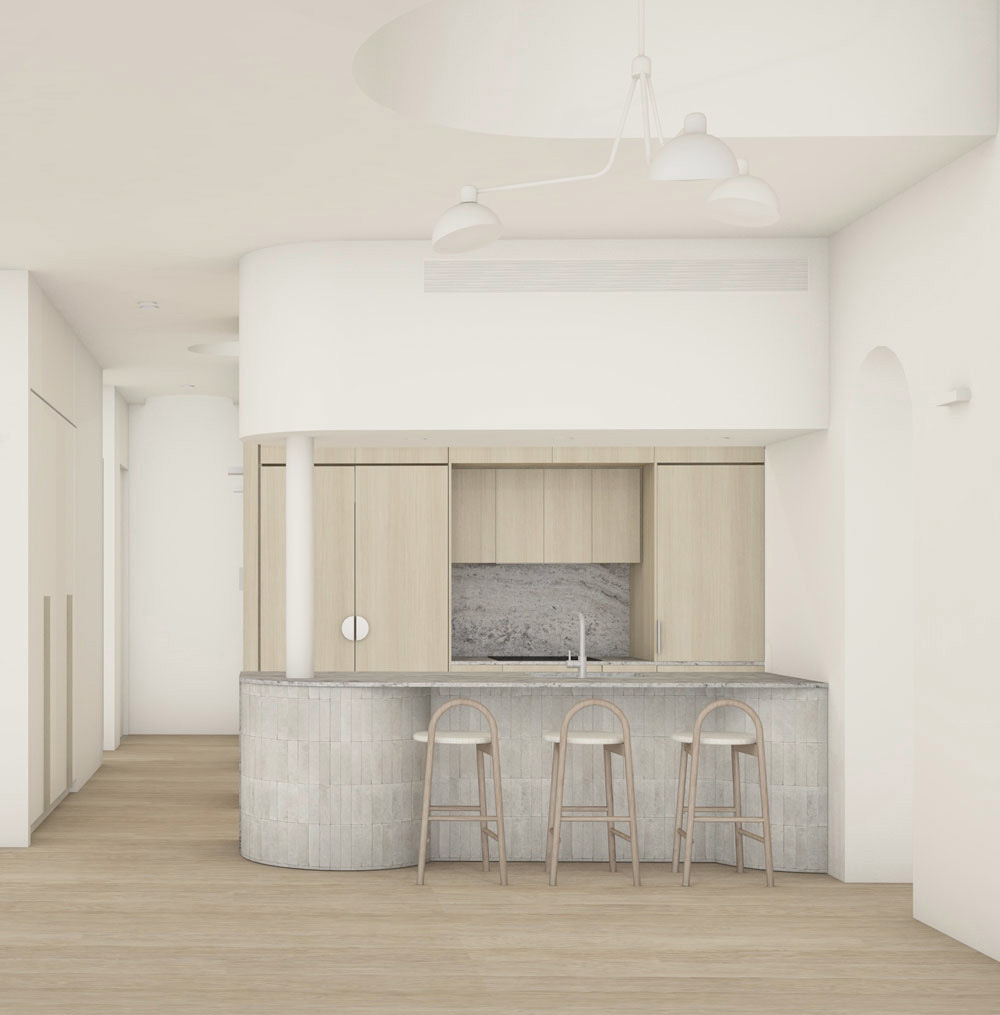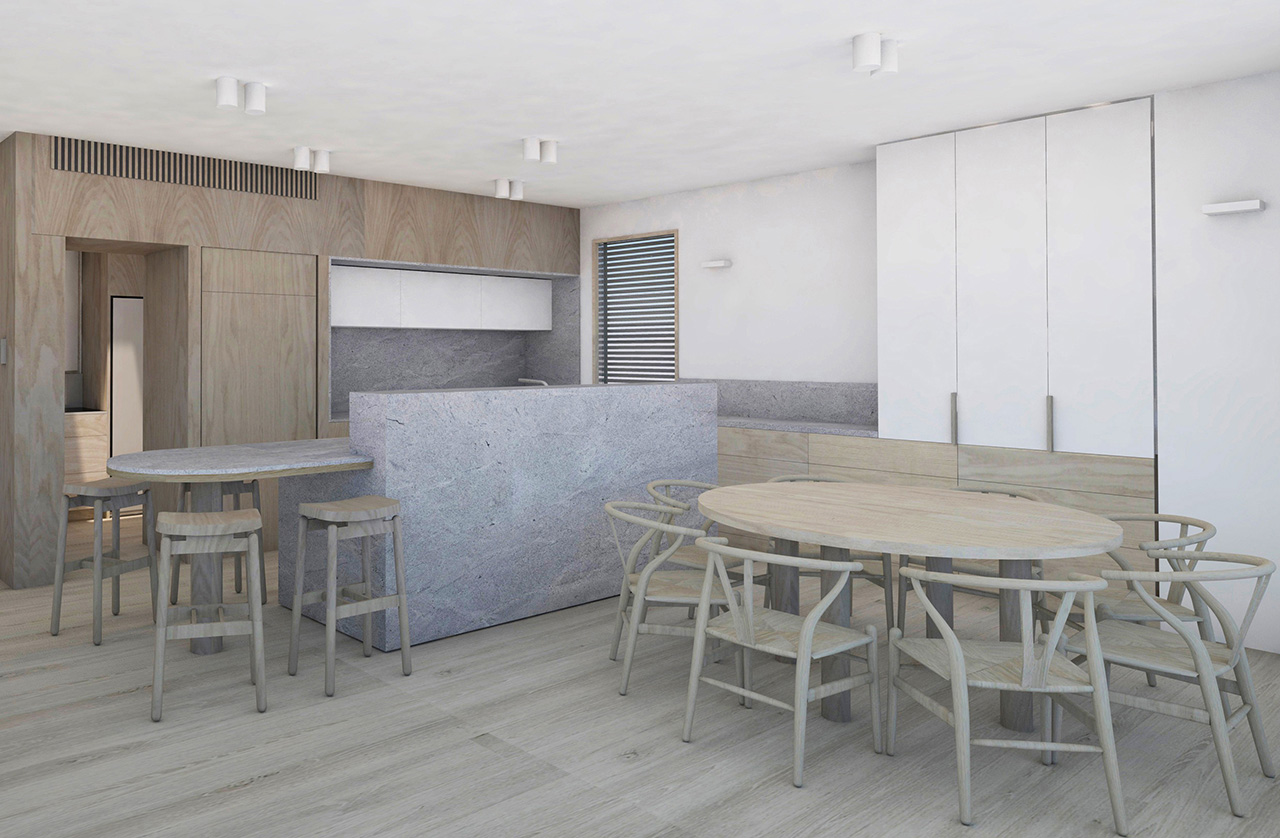 We orientated the house to screen out the summer sun and capture the winter sun. This enables the house to be naturally cool in summer and warm in winter.
The living spaces are located on the north, so they can bask in the winter sun. Shaded bedrooms are located on the south. Services are positioned along the western side of the house to provide a buffer against the hot afternoon summer sun.
The house has a number of sustainable design features, including a large rooftop solar power array, battery storage, electric car charger and smart home automation.
These features along with the client's electric vehicles enable them to be self-sufficient for power and sell excess electricity back to the grid to offset their investment.