sunshine beach, queensland, australia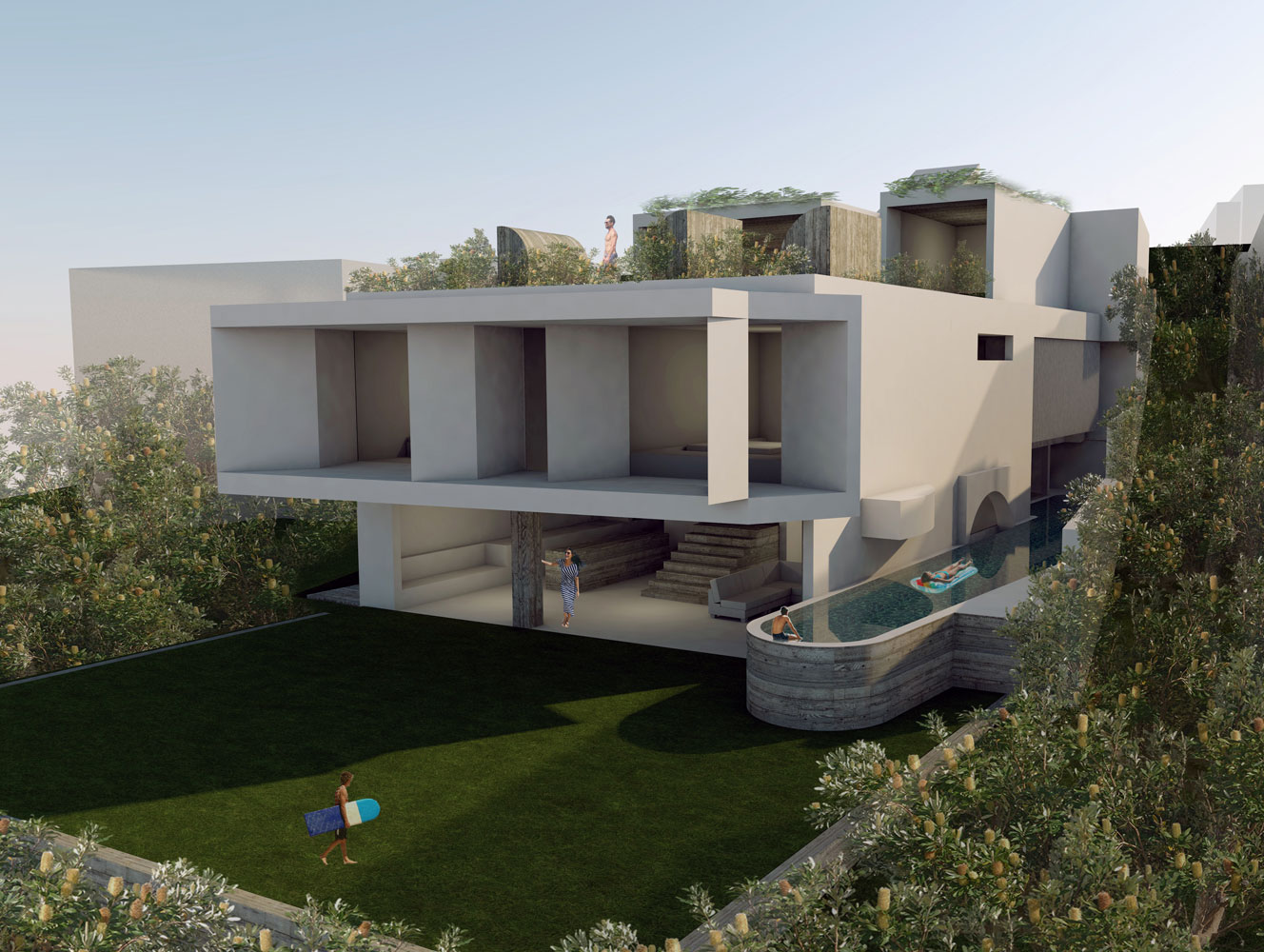 a modern beachfront home seamlessly connects to a great Australian surf beach
Sunshine Modern is a sunlit beach house designed for a family to enjoy views of the ocean and direct access to the surf from their backyard.
The client's brief called for a residence that could be easily opened during good weather and closed during wind or rain, all while maintaining their extraordinary views.
The initial design challenge involved balancing effective sun and wind protection for the house while preserving the ocean views. Our task was to create windows and doors that seamlessly offered both easy operation and optimal shading against summer sun and rainfall.
The second challenge lies in the substantial setback regulation for beach front properties, mandating that beach houses be positioned as close to the street as feasible, thereby limiting the potential for gardens and greenery between the house and the road.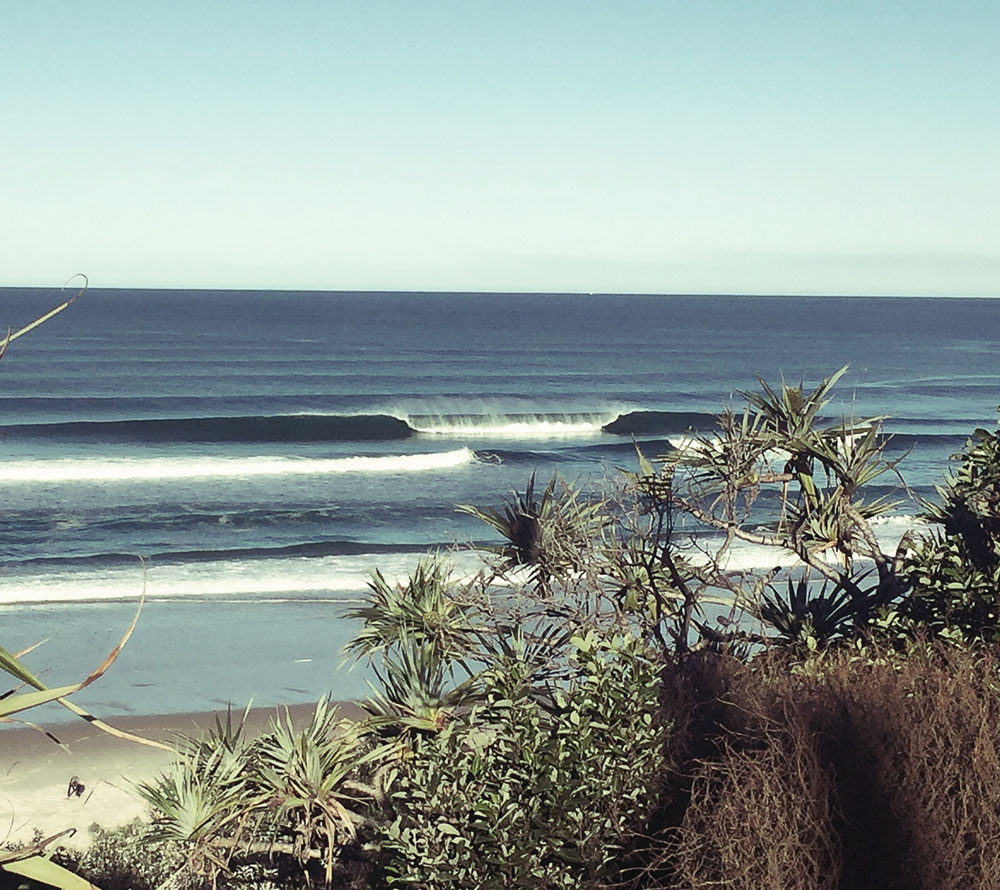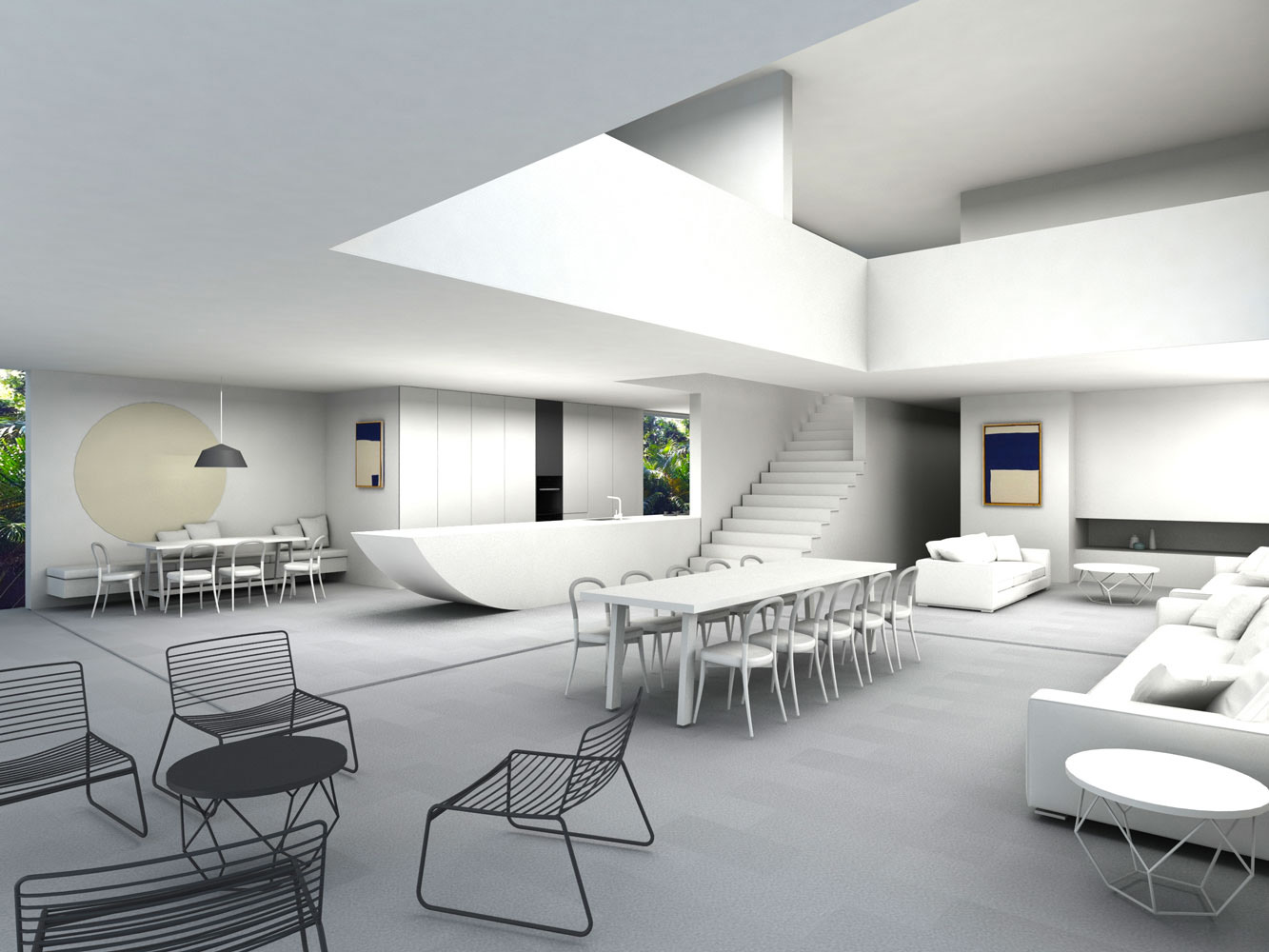 Our design incorporated floor-to-ceiling glass sliding doors, ensuring uninterrupted views of the ocean. These doors can be effortlessly opened or closed as per weather conditions, while expansive roof overhangs provide ample protection from the sun and rain.
To accommodate the coastal setbacks and maintain the proximity of the car accommodation to the street, we designed a green roof for the upper level. This addition, featuring a new native garden, harmonizes the house with the coastal landscape, augmenting the street's natural ambience and character.