tinbeerwah, queensland, australia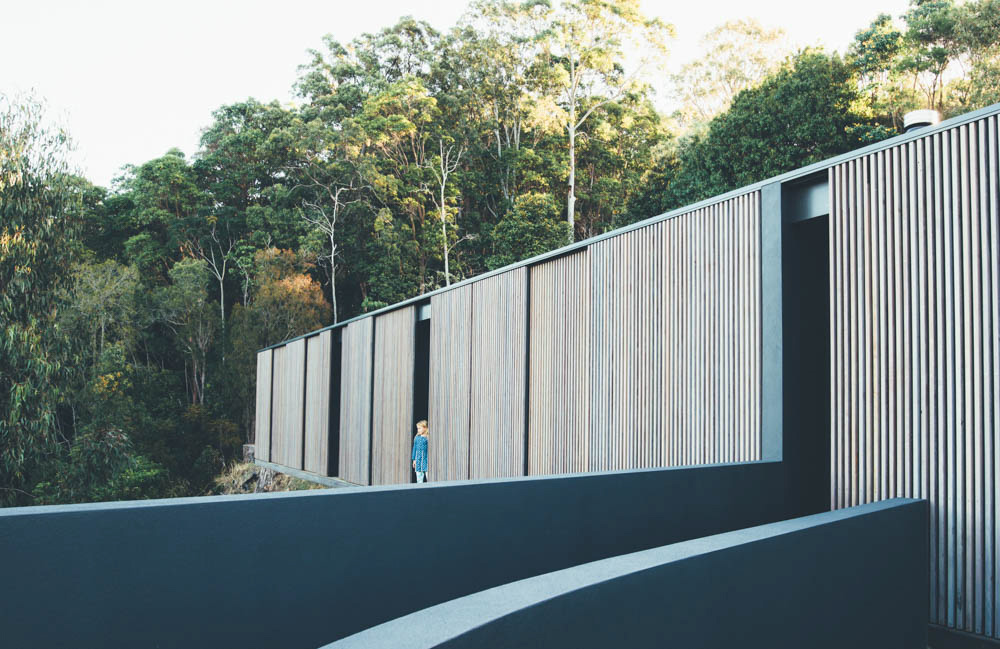 a timber and glass pavilion that opens to the Noosa hinterland and ocean beyond
'Sealand Architects created an exquisitely detailed, yet elegantly simple, house for our family. They nailed and exceeded the brief. We couldn't be happier with our beautiful new home. Sealand's designs and unfailing attention to detail far exceed any other architecture firm we have used before.'
Tinbeerwah House client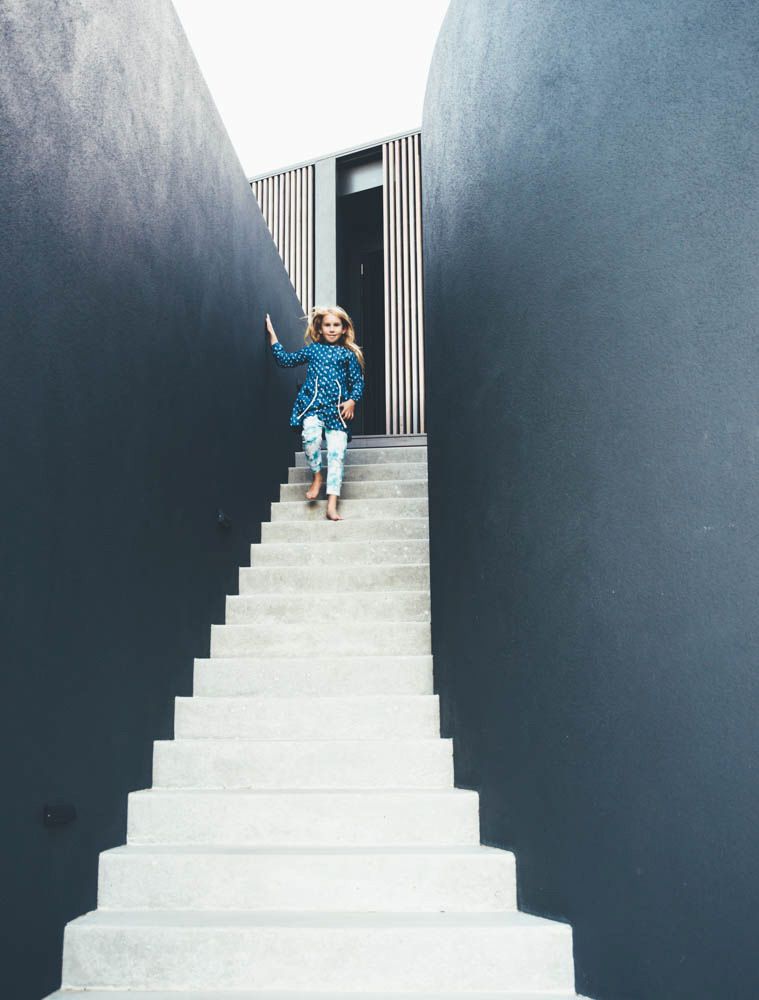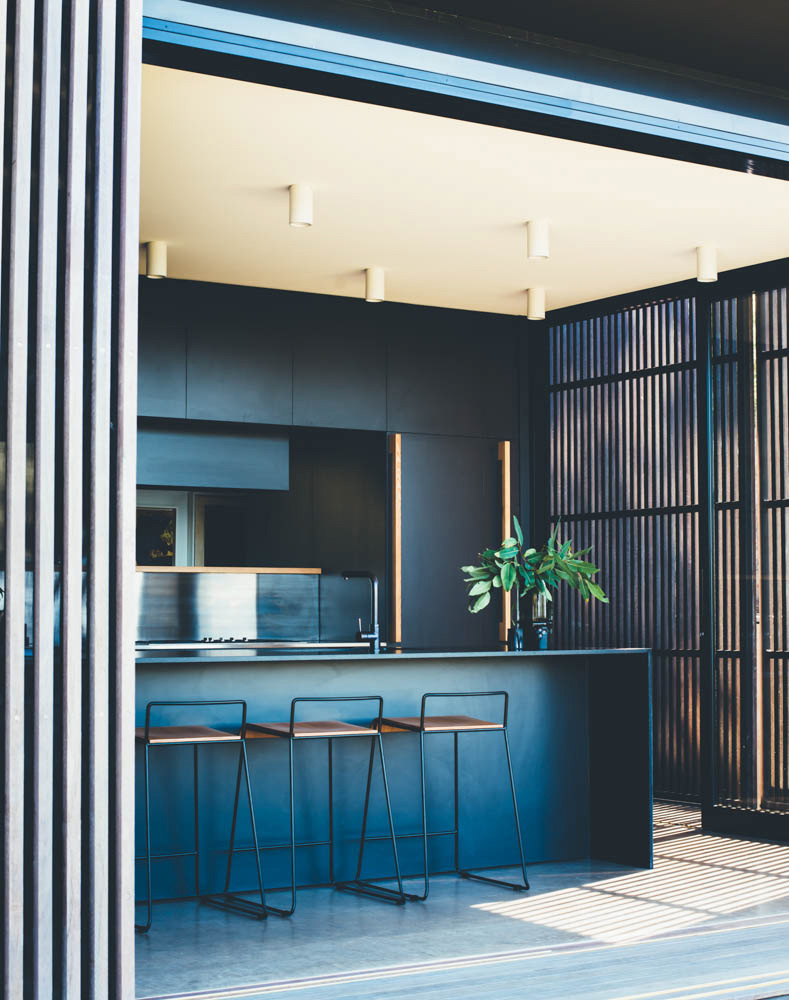 Tinbeerwah is a family house in the Noosa hinterland that connects to the ground and opens to the bush, ocean, stars and sky.
The house is designed as an operable glass pavilion that is wrapped in sliding hardwood screens, so the owners can control the light, breezes, privacy and views.
In winter, they can slide open the screens to let the winter sun in. In summer, they can close the screens to provide shade, while still maintaining views and breezes through the timber battens.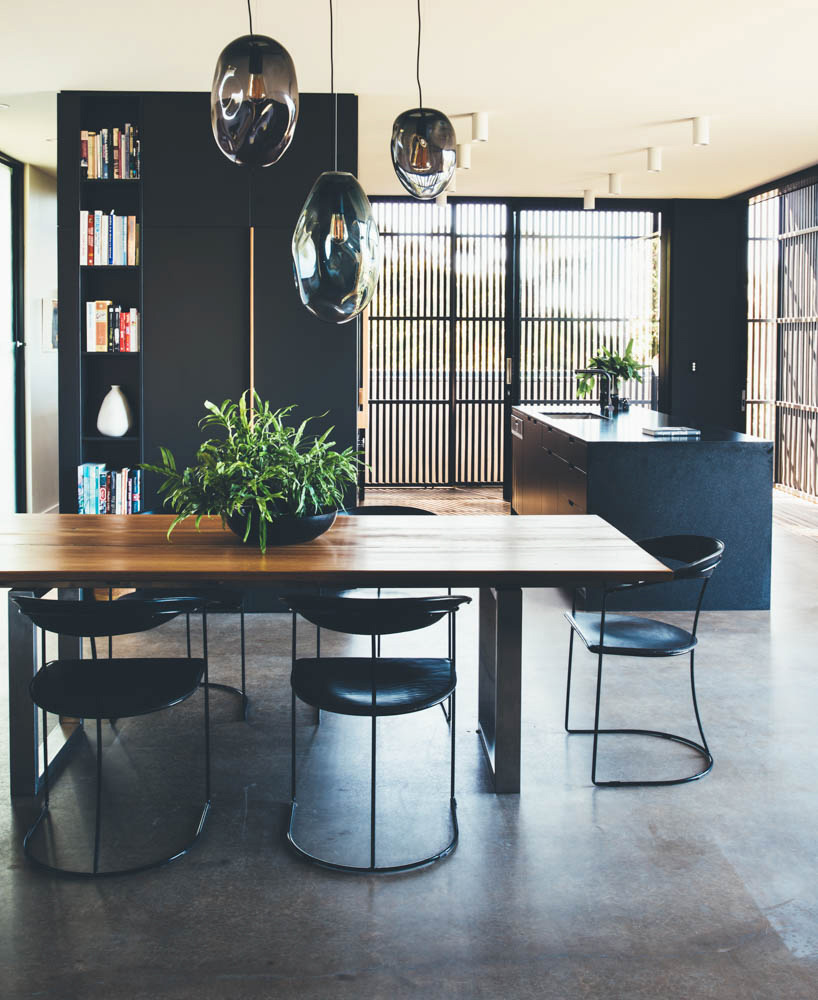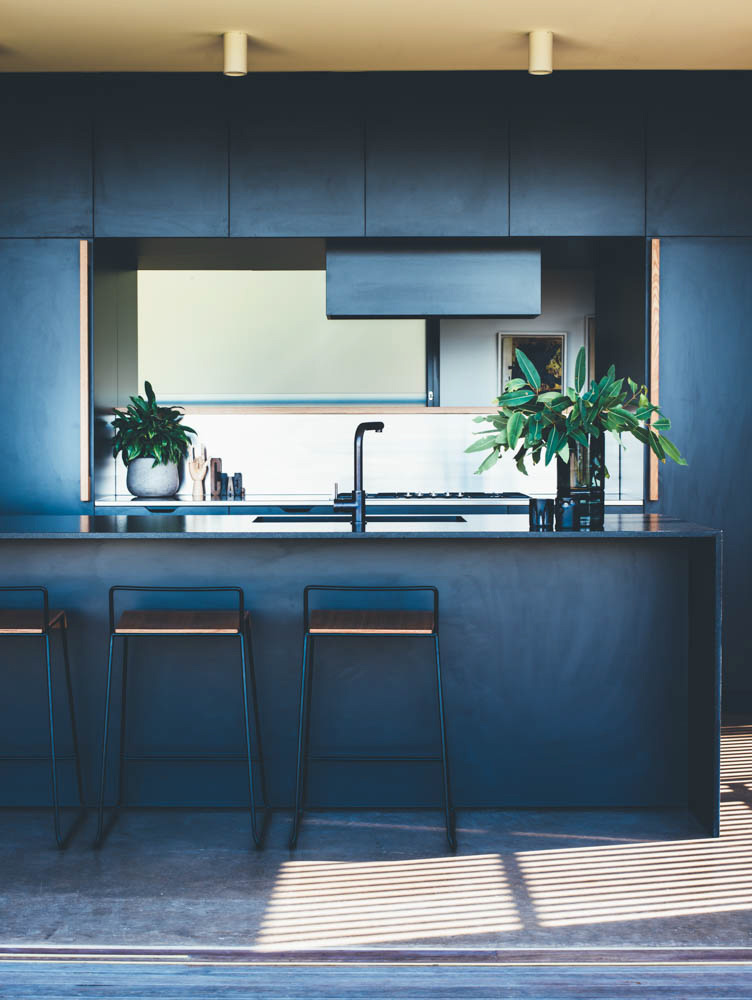 With steep hinterland sites, it is easy for the house to end up high above the natural ground and lose your connection to the earth.
With young children, the owners were eager to be able to step from the house directly into the garden.
So, working with the existing levels we could configure the floor plan so that the kitchen, living, dining and children's bedrooms opened directly onto garden spaces to make it easy for the kids to go outside.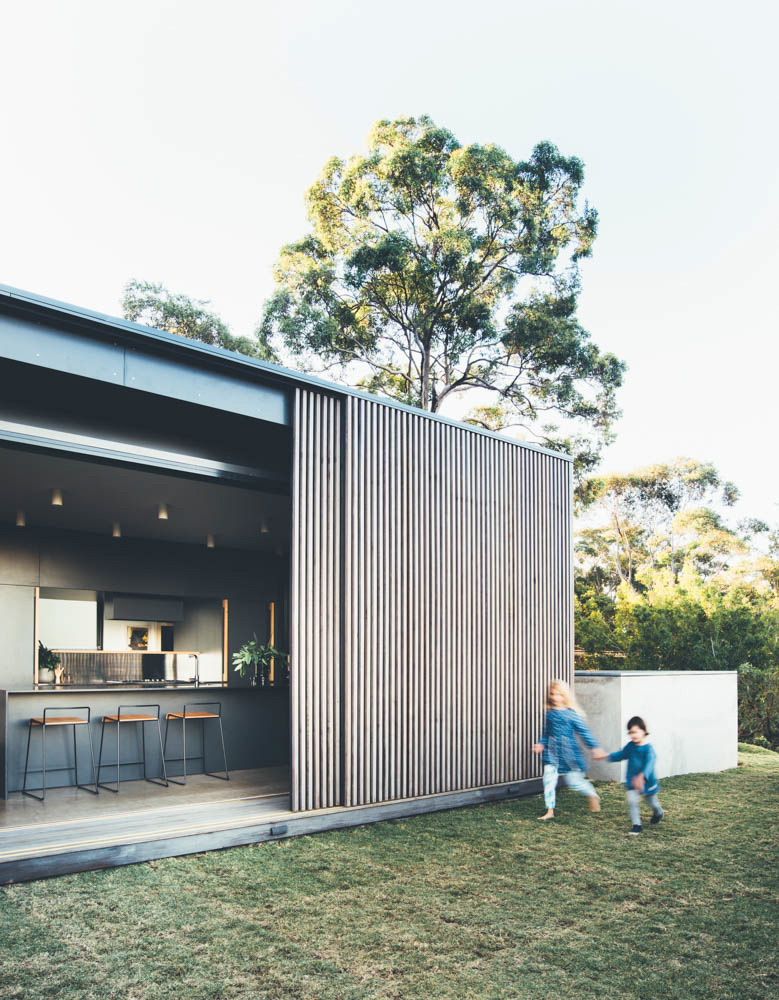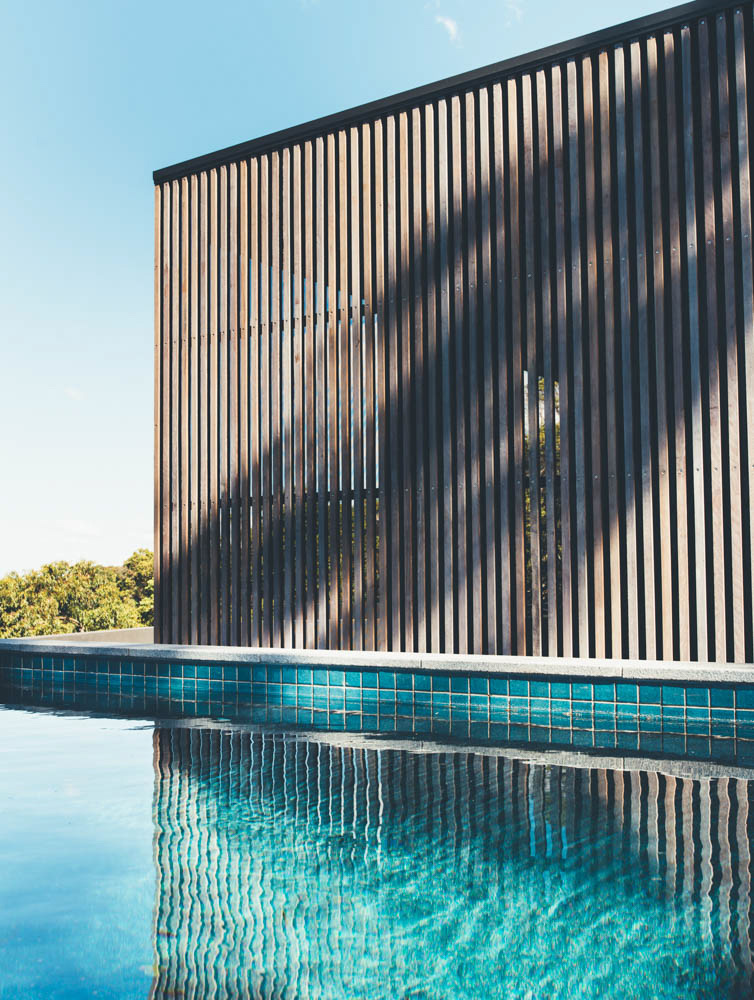 The long thin plan ensures the building is only one room deep to maximise, ocean views, cross ventilation and natural light.
The house layout allows the family to come together to cook, eat and relax, but also the separation of more quiet spaces for reflective time.
The slender plan provides a horizontal separation of the public and private areas of the house.
The kitchen, living and dining open onto the northeast garden and pool. The bedrooms are pushed to the more private southern end of the site, separated by bathrooms and robes.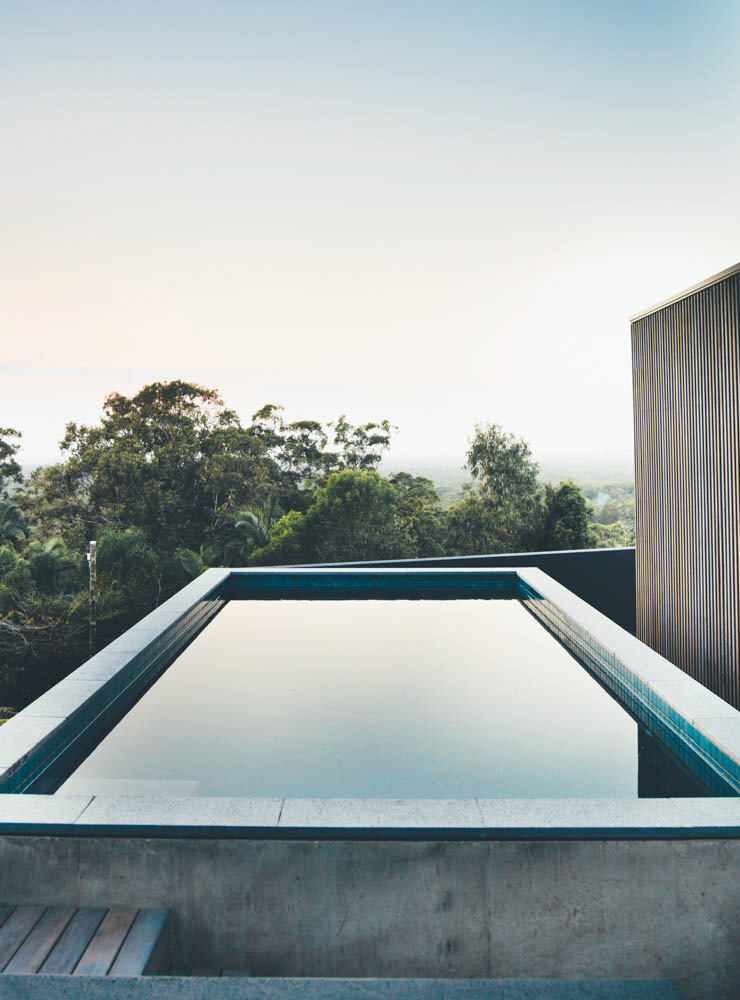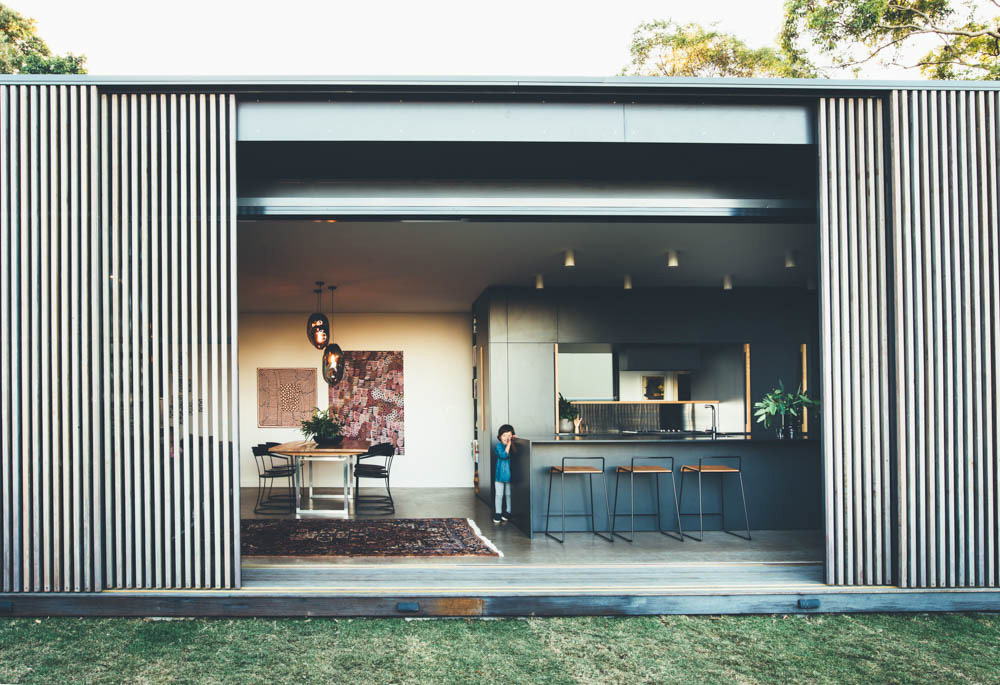 The Tinbeerwah House is based on sustainable design princliples. The house is designed to collect its own solar power and rainwater for use in the house.
Then the wastewater from bathrooms, kitchen and laundry is recycled on-site and then used for irrigation and bush regeneration.
There is a small orchard and terraced vegetable garden.
Awards
2018 Australian Institute of Architects Queensland Sunshine Coast Regional Commendation
2018 Australian Institute of Architects Queensland State Commendation
2018 Australian Institute of Architects Sunshine Coast Regional Project of the Year
2018 Houses Awards Shortlisted for New House Over 200m2
2019 Nominated for the ArchDaily Building of the Year
Photography
Jared Fowler